Tikiland Trading Co. Has Haunted Mansion-Inspired Tiki Mugs!
If there is one thing we do not need more of but are constantly coveting, it's themed tiki mugs. Seriously, we're running out of shelf space. But then here comes Tikiland Trading Co., and their newest offerings.

Perhaps you've seen their ads on facebook featuring some fabulous Disney-themed tiki offerings, like The Beachcomber Bombardier (based on Disney's "The Rocketeer"), or The Enchanted Tiki Room stars Rosita and Jose. There was also the Cannibal of Doom (based on the fertility idol from "Raiders of the Lost Ark" which of COURSE we nabbed right away), and the Keiki Bob (based on "The Mandalorian" breakout star Baby Yoda).

This brings us to this pair of Haunted Mansion-inspired mugs, designed by Jeff Granito. (This is a collaboration between TikiLand Trading Co., Tiki tOny, and Granito Designs. Designed in California.)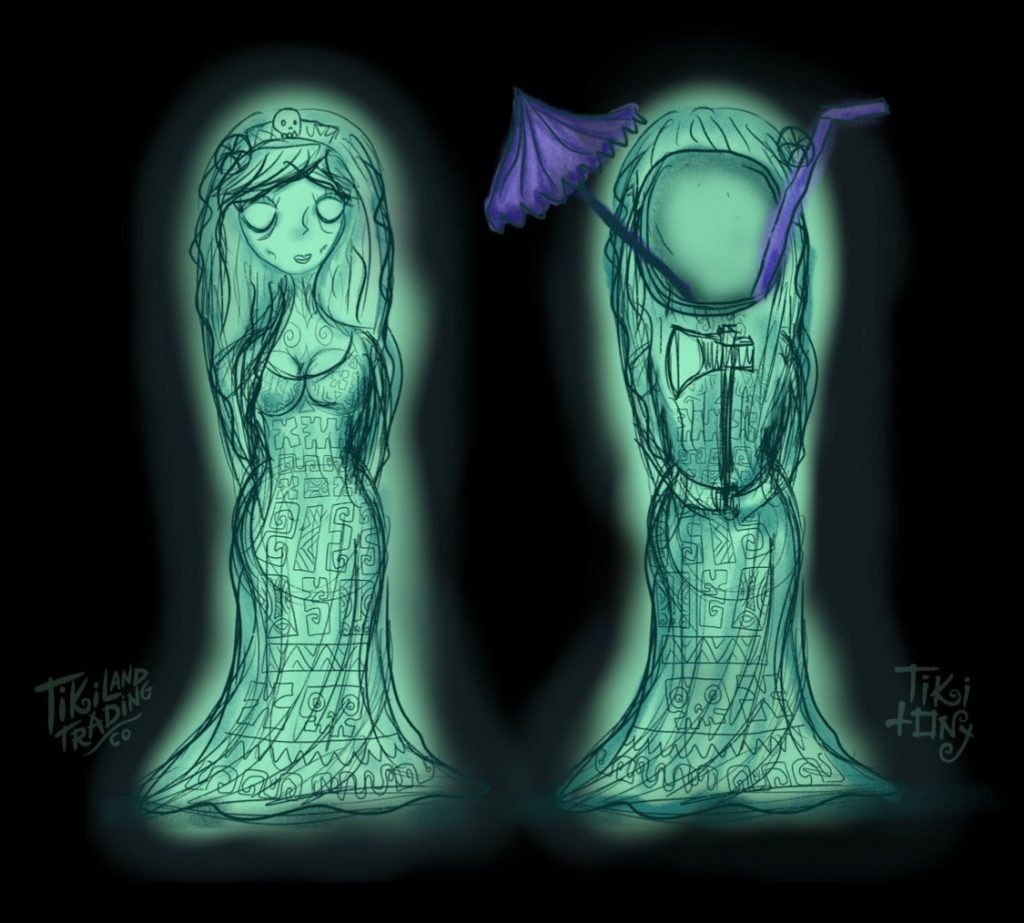 'HURRY BACK' GHOSTLY BRIDE TIKI MUG
While this ghostly bride may have been left 6ft under… at the altar… she's back, and she's got an axe to pick. Her bridal gown, covered in a beautiful tapa design, suggests that her vows were to be exchanged somewhere in the South Pacific, but clearly something didn't go as planned. This tiki mug will be made of white porcelain, with glazed accents emphasizing her 'glowing aura'. Add in a couple glowing cubes and you may see our ghostly bride actually glow!
This mug is also available individually here.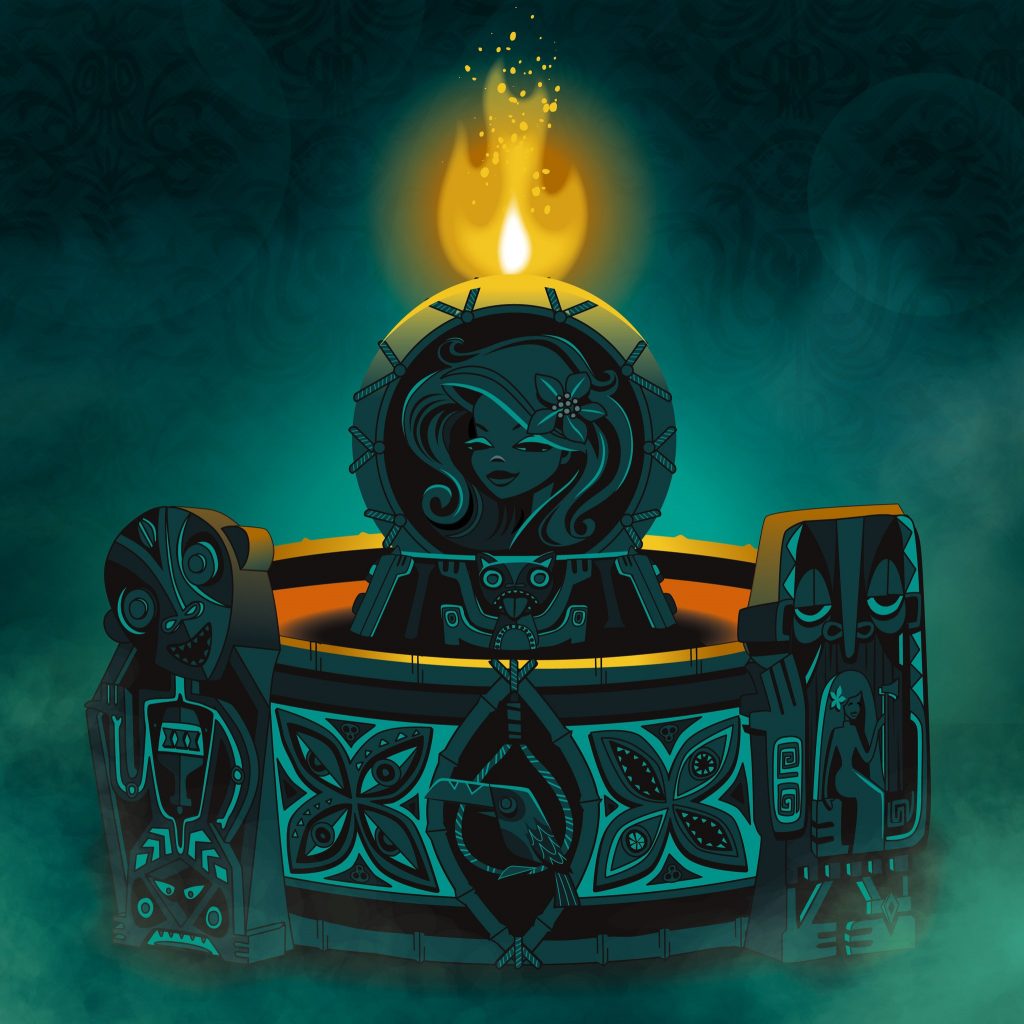 'CALLING ALL SPIRITS ' TIKI MUG BOWL
Spirits fill the tiki bar
beckoning those from near and far.
Form a circle round the bowl,
And summon the otherworldly soul,
whose haunting visage we hope to spy
Inhabiting a float nearby

Has a guest arrived that you didn't invite,
an otherworldly being that's out at night?
Someone's sipping more than their share.
When Calling on Spirits you best beware!
This tiki mug bowl will be glazed black with blue/aqua accents emphasizing it's otherworldly properties. Beverage of your choosing will fill the bowl, surrounding the center portion where the float will reside. The top of the float will have a "garnish bowl" which you can fill with whatever you choose.
This mug is also available individually here.
You can also find Jeff Granito's "Calling All Spirits" men's and women's aloha shirts, which match this bowl, here!

This is a limited time early pre-sale price of $199 for both mugs, full price is $260. These mugs will start shipping in Fall 2020, according to Tikiland Trading Co.'s website.

If you like these, make sure you check out the Beeline Creative line of Geeki Tikis as well, you'll find something for everyone.
Sign up to Receive the NERDBOT News!