"The cream rises to the top!" – Randy Savage.
Randy Poffo, better known by his ring name "Mach Man/King/Madness" Randy Savage, may be the second greatest name to come out of Ohio [after me]. He is also arguable the greatest professional wrestler of all time on a short list with names like Hulk Hogan, Steve Austin, George George, Buro Sanmartino, and Ric Flair. One thing is for certain, though, is that his insane character and larger-than-life personality have transcended wrestling and made him a cultural icon from Slim Jims to Bonesaw in Sam Raimi's "Spider-Man" (2002).
Mattel's Walmart exclusive series of Masters of the WWE Universe includes 2 series and 2 playsets so far. There's a ring with HHH and John Cena, a regular ring, a different HHH, Faker John Cena, Rey Mysterio Jr., Sting, Ultimate Warrior, the Demon Finn Balor, Roman Reigns, and the Macho Man. Many of these are basically modern, WWE versions of He-Man figures. Macho Man is a combination of Man-at-Arms and the battle damage He-man/Skeletor. Rey is Stratos, Faker John Cena is… Faker… and so on. Unreleased but coming soon figures see New Day (Man-E-Faces), Braun Stroman (Beast Man), the Rock, and Undertaker (Scareglow) Also rumored based on skus at Walmart but not official include Roddy Piper, Jake the Snake (one of the Snakemen?), and Kane.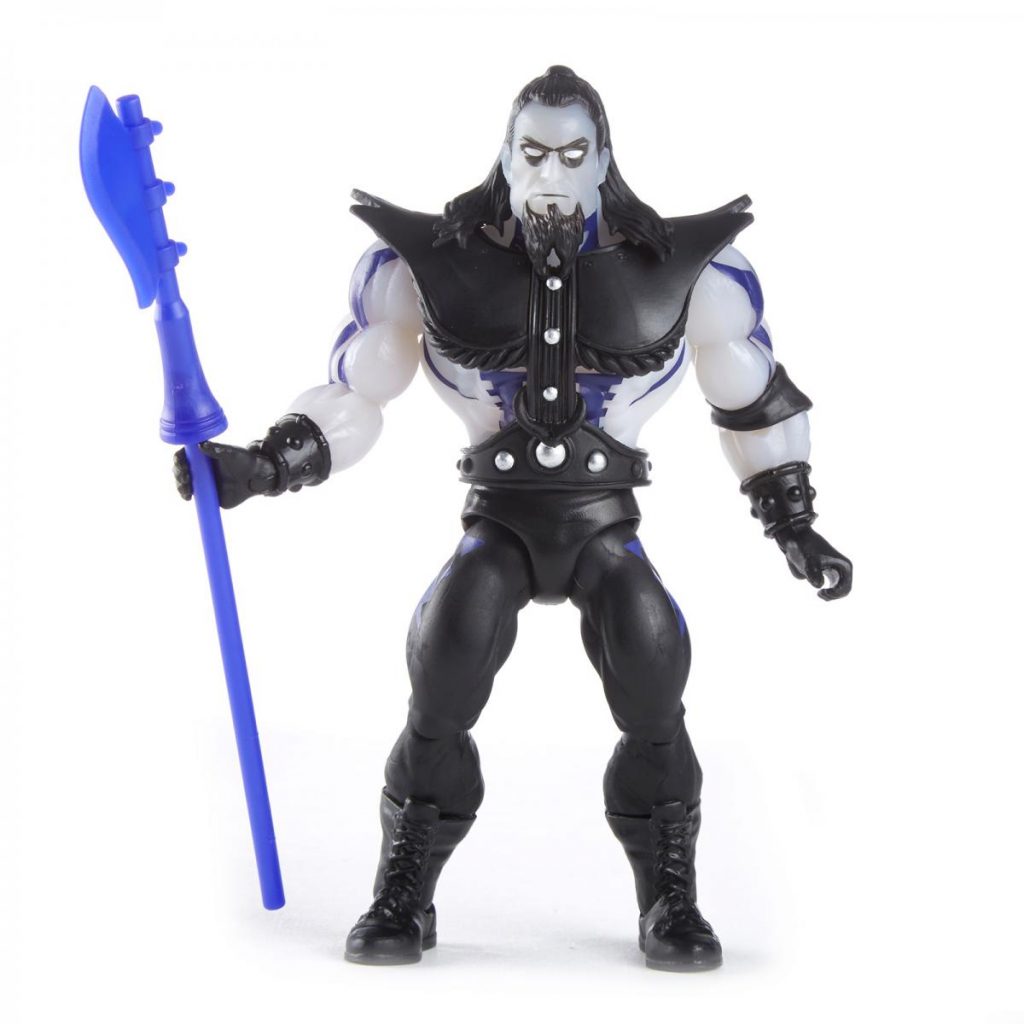 The original "He-Man: Masters of the Universe" combined the basic idea of sword and sorcery like "Conan the Barbarian," but with sci-fi. It saw an original series, a terrible movie, a New Adventures of He-Man series, a re-release, and now a handful of newer series including the current Classics and Super 7 retro stuff. If you were a boy under 45, you probably had some type of He-Man toy.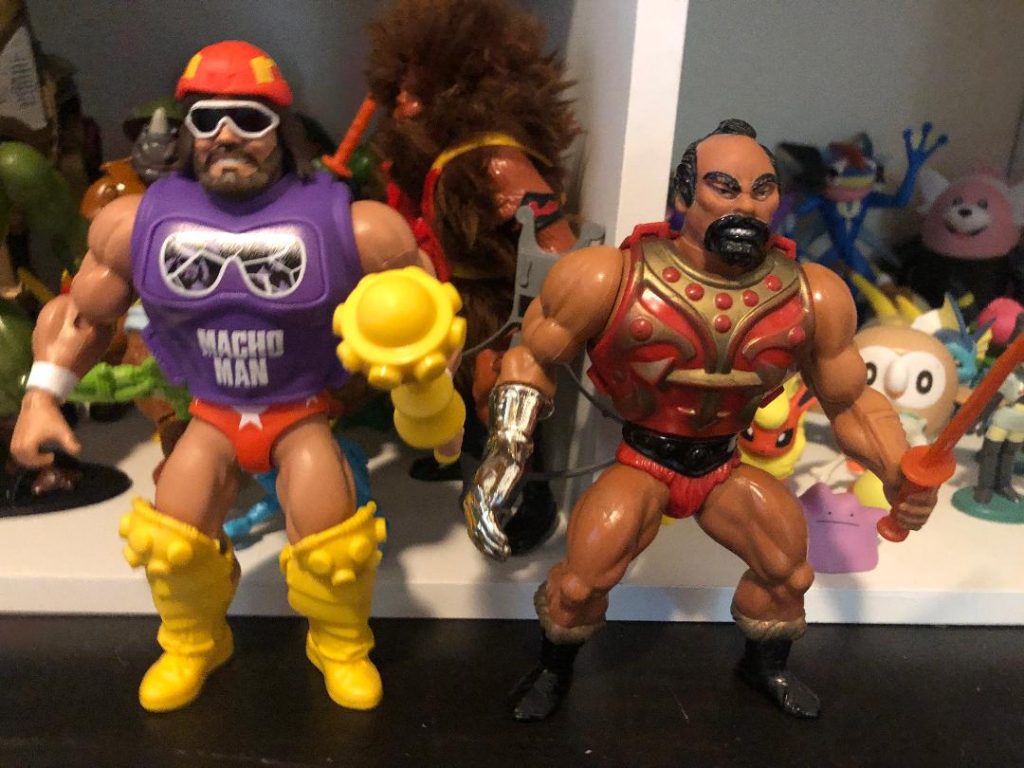 The Macho Man toy is pretty cool. It has the basic overly muscular, squat look for a He-Man toy with some added joints. These toys can now bend their knees, elbows, and move their wrists. It's perfect because now Macho Man can flex like a Macho man would!
For around $15 bucks at Walmart, these figures are worth it for old guys like me who grew up on WWF/WWE and Masters of the Universe OR kids who may be into WWE now but don't really know He-Man and his crew yet. Most figures are running around $15 – $20 as it is, and these figures come with some extras. Macho Man can be just a regular Macho Man in his orange trucks OR you can throw on his classic He-Man-style chest armor, shin armor, bandanna, armor, and mace. The chest doesn't spin like the classic battle damage figures, but it has 3 separate plates that can slide in: regular, smashes, or destroyed.
The only concern here is that the hands are made of a soft plastic and the chest armor was kind of hard to pop off. A kid may break one or both of those under heavy play. Parents, maybe take the armor off and store it if your kid just wants a Macho Man to battle his guys.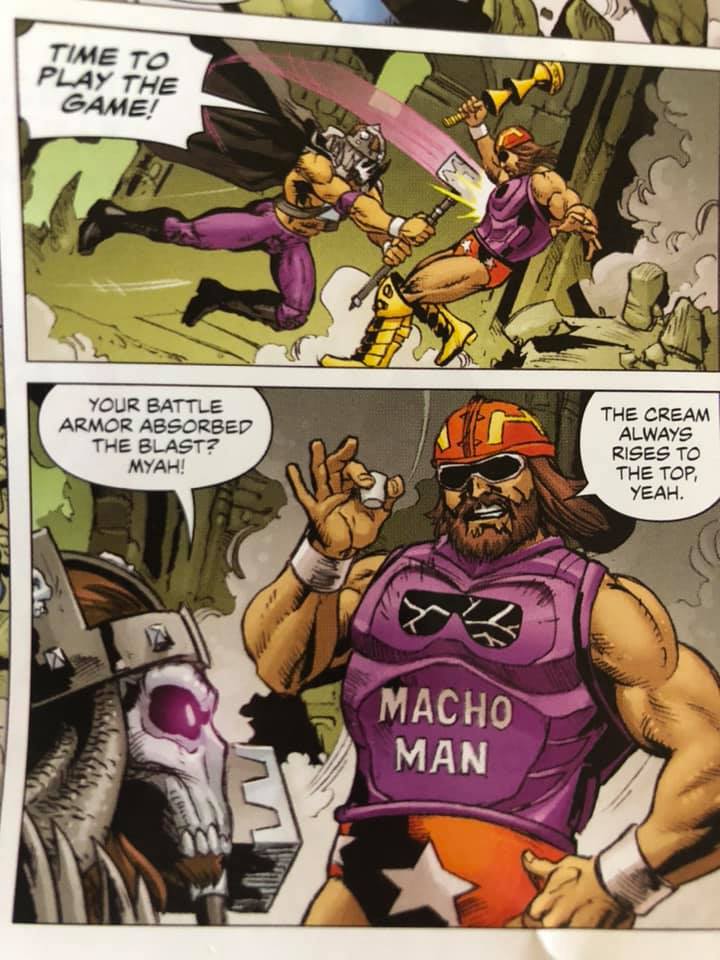 These figures also feature the classic comics inside and classic packaging. Basically, it's a fun figure of huge part of many of our childhood's. Plus, you know, Macho Man was 1/2 of arguable the greatest match of all time against Ricky The Dragon Steamboat.
As Randy Savage would say, be a man and buy these cool figures!
Fun Rating – 9/10