You heard us! Mary Shelly, the author famously known for "Frankenstein", also had a novel that was post-apocalyptic! You would think it was another blockbuster novel, but "The Last Man" tanked in 1826.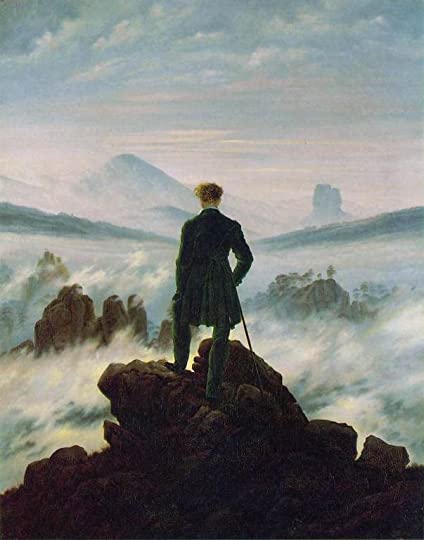 Keep in mind that "Frankenstein" was published anonymously and received positive feedback. "The Last Man" is a post-apocalyptic science fiction novel that opens with Shelley explaining how she discovered a collection of prophetic writing in Naples and put them together creating a story of a man who survives an unknown plague from 2073 until 2100. Bear in mind things like flying in balloons was an advance in science and technology in the early 1800s so don't be surprised when it's used as a mode of transportation in the novel. 
As "The Last Man" was a bust in the 1800s it wasn't even reprinted until the 1960s. It was a novel that was advanced for it's time but also a playground for Shelley to touch on the anxieties of Industrial Era-society. Such anxieties that can be relatable especially now. A plague that feels as though it came out of nowhere, no one knows how to cure it, it spreads across the globe and slowly takes out the population. Sound familiar?
"The Last Man" was the very first post-apocalyptic novel in English. It was also deemed too grim and was heavily criticized for having a female author. It was the spark that led to future apocalyptic stories. Modern readers will devour the story now that we are dealing with our own virus that is shutting down governments! If interested it is a 3-part and available for free through Gutenberg so be prepared for about 30 chapters.