Ok folks summer is just around the corner and remember, every body is a beach body! And one way you can show off your magical girl side is to get one of these cool bikinis from Hot Topic. They are selling a bathing suit representing each inner scout. Which means Moon, Mercury, Mars, Jupiter and Venus.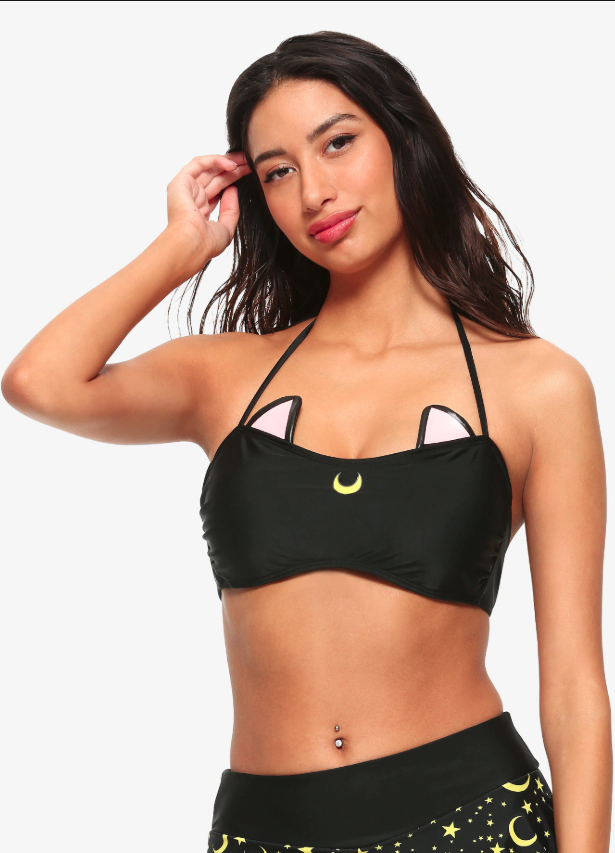 Every year I tell myself I'm going to pay down my Hot Topic Credit Card and every year without fail since I got it they come out with more Sailor Moon stuff that I absolutely need. They have been feeding my Sailor Moon addiction since 2016. Anyway these suits come in sizes xs to 3x so they will definitely fit you. Plus even though they are being sold as separate bottoms and tops they are only around $25ish dollars for each piece. So they still come out cheaper than if you got a fancy suit from somewhere else. Plus with Hot Topic they have opportunities to use hot cash and have sales everyother second. Plus they haven't even had their summer sale yet.
So now that you can become a magical girl for summer who will you choose? Are you more of a leader and philanthropist like Moon? Love to bake and kick butt like Jupiter? Or maybe you want to go boy crazy like Venus. Curling up with a good book never looked cooler as you sport Sailor Mercury's colors or maybe you want to be the mysterious priestess like Mars. No matter what you decide you are bound to look 100% awesome.
Check the suits out here by following the link. Nerdbot does not make anything off the sale of this item we just thought you might like to know!