Being part of a fandom is like having lived another life. You've developed and grown with the characters along their storylines, and still feel a connection when the story has ended. You might have wished you were in the story at one point. Maid to Order Mysteries helps make that happen, if only for a night, through themed murder mystery events!
Maid to Order Mysteries' events aren't like usual murder mystery dinners, where actors play around you at your table. Their events are hands on, which really brings the story to life (and puts you in your favorite world!) You have to work your character while searching for clues and solving riddles to figure out who the murderer is. 
I had the pleasure of attending their Harry Potter and the Parseltongue Parlay event, and it was awesome. Cheesy, but awesome.
They work hard on the little touches, which really sets the mood for the night. 
Upon arrival, they provide an envelope with information you could use to help you on your quest. They also handed out pens for note taking…that looked like quills!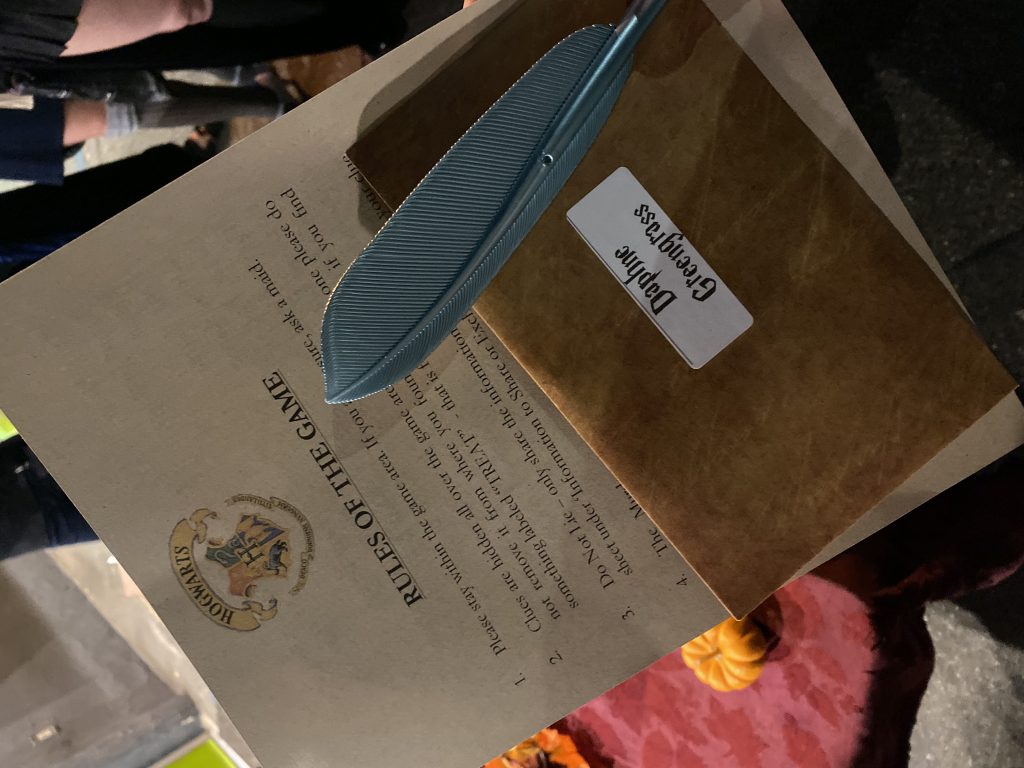 And a drink ticket good for one butterscotch vodka concoction (read: Butterbeer)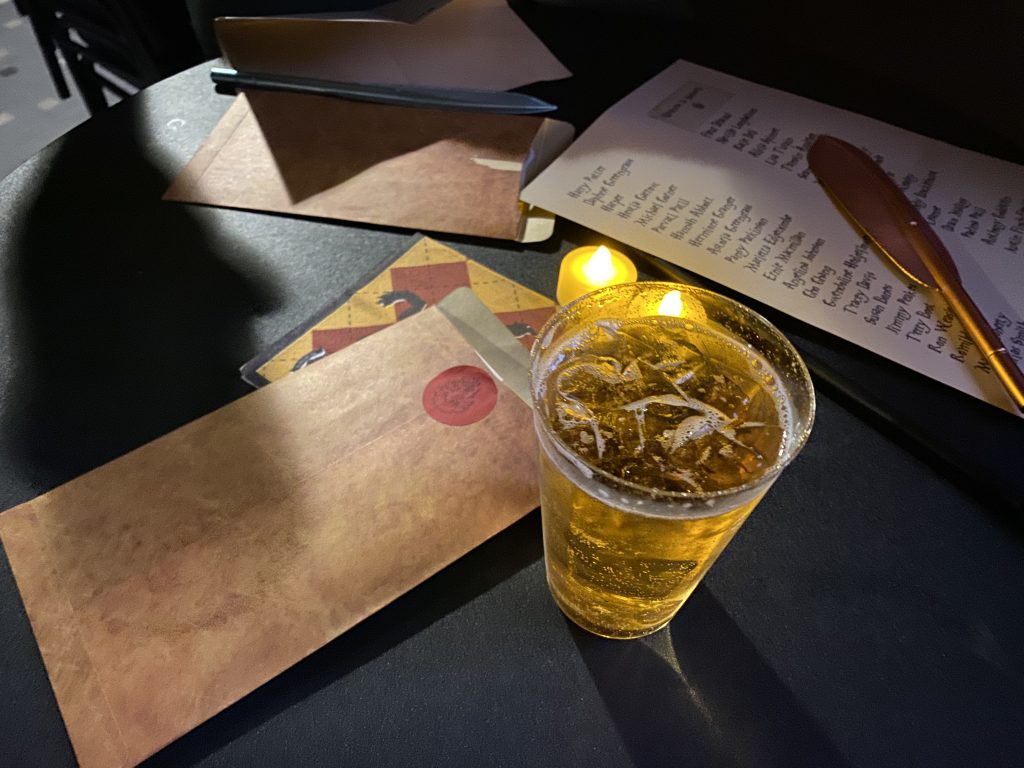 They had actors for major roles of the event, including a tall and not so husky Hagrid, and a laugh-inducing Mr. Filch. (He was SO entertaining, again adding to the immersion of Harry Potter theme.)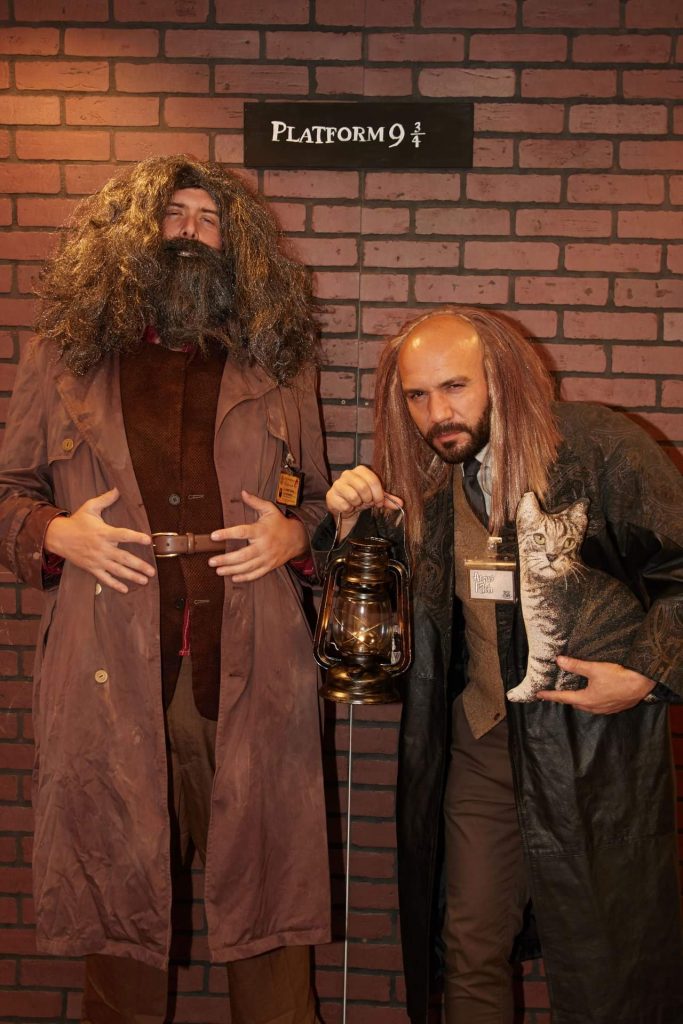 Not only was it a fun night, it was a good exercise in stepping out of my introverted comfort zone. I even happened to get murdered, myself. (Which for some reason landed me in Azkaban, but who am I to question the rules?)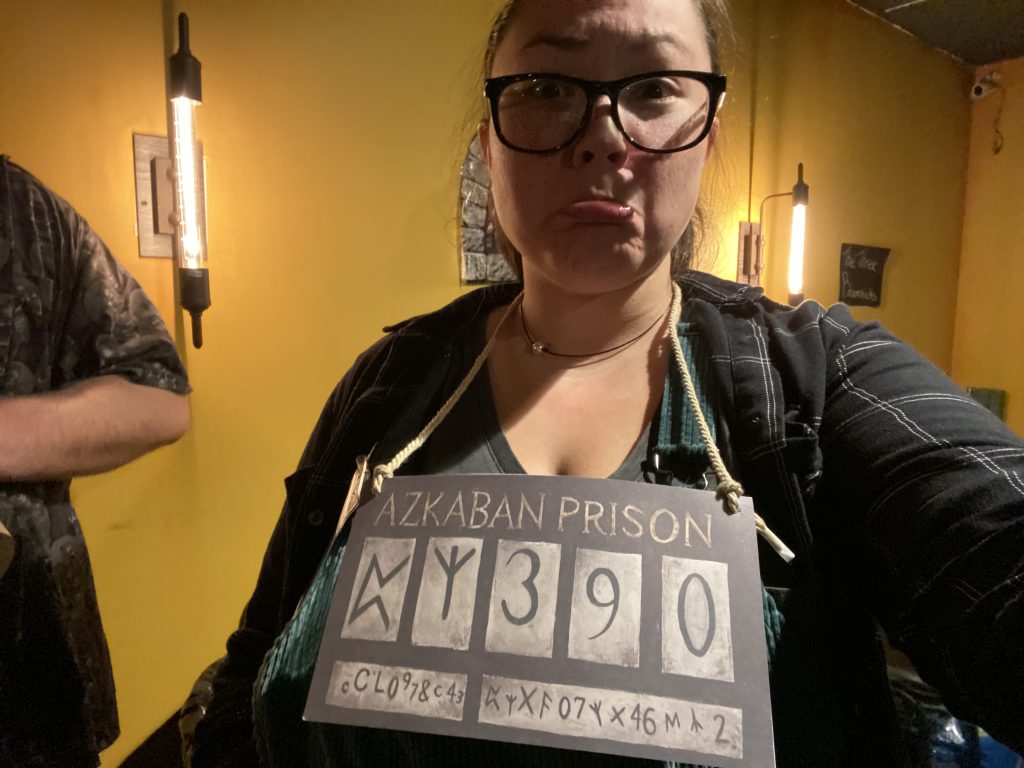 Overall it was a fun experience, and undoubtedly my favorite murder mystery that I've attended — and there has been a good few!
The company has run different themed events including A Game of Fire, Ice, and Death (Game of Thrones) and The Real Housewives go Happily Every After (which seems to revolve around The Queen of Hearts – Alice in Wonderland, perhaps?). They also produce private events that can be catered to any theme of your liking!
It's definitely something new and fun to do if you happen to live or find yourself in Los Angeles! I'd be interested in doing a murder mystery themed in all of my favorite fandoms!
Here are some more pictures from the night. Some people got really into it! Look at that Rita Skeeter cosplay!