The King is back for Round 2, and Godzilla's going to need all the help he can get!
The second trailer for Legendary Pictures' Godzilla: King of the Monsters dropped worldwide today after debuting yesterday at the Brazil Comic Con. Legendary had been whetting our appetites with updates on their viral Monarch website all week, but those were nothing compared to the main event.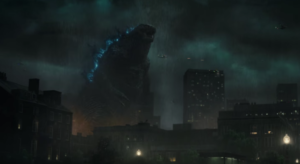 While the details of the story remain vague in the advertising, this trailer is not shy about what fans want to see most: the monsters! When the last movie came out in 2014, the trailers often teased us with fleeting glimpses at the titular beast. A tail here, a foot there, a split-second shot of his face. Fans didn't know for sure exactly what Godzilla would look like leading all the way up to the premiere.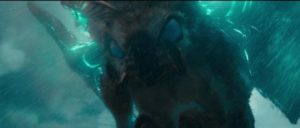 King of the Monsters, on the other hand, just laid all of its cards on the table. We're treated to outstanding shots of Godzilla, King Ghidorah, Mothra, and Rodan. The scale is absurdly epic, with the grandeur of these titans in full form. From the looks of it, this movie promises to bring the kaiju-on-kaiju brawling that fans were missing from both the prior film and the Netflix anime trilogy.
If this trailer hasn't put Godzilla: King of the Monsters on your list of must-see movies in 2019, then you need to watch it again. Check it out below!
What did you think of the new Godzilla: King of the Monsters trailer? Which monster is your favorite? Let us know in the comments.