Comedy icon Chevy Chase saw his career come to a screeching halt in 2012. The actor was fired from NBC's sitcom "Community," following a number of controversies regarding his conduct on set and with his co-stars. In a recent interview, he opened up about his experience on the show.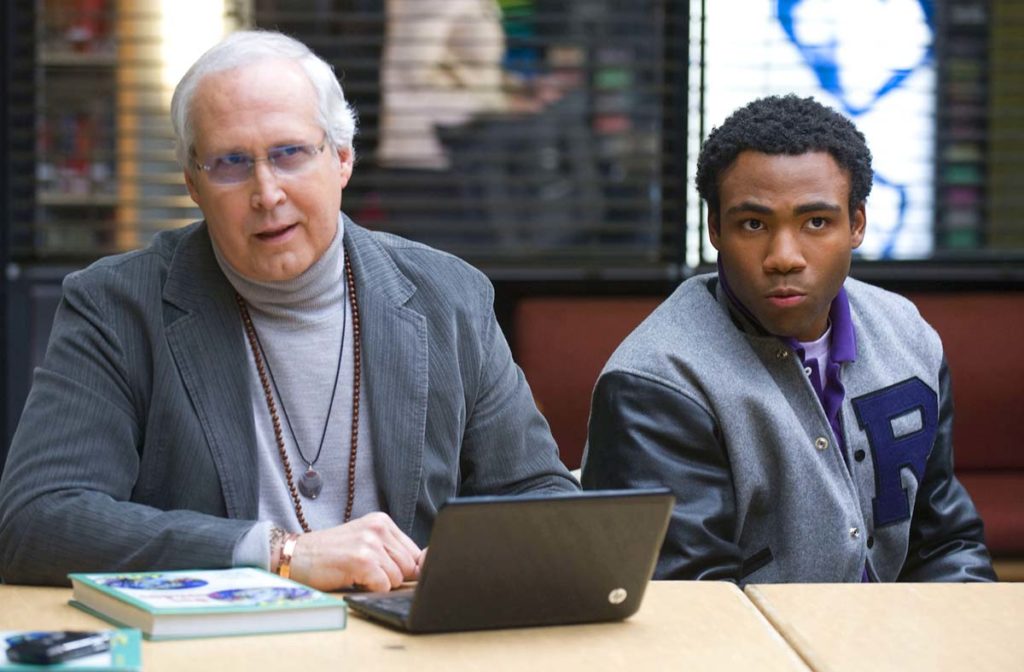 "The show just wasn't funny enough for me," Chase told Marc Maron on the "WTF" podcast. "It just wasn't hard hitting enough for me." Given that one of the reasons he was fired was the use of the N-word in the presence of co-stars Donald Glover and Yvette Nicole, we might have some ideas of what Chase's kind of humor might have entailed.
"I felt happier being alone. I just didn't want to be surrounded by that table, every day, with those people," Chase said. "It was too much." Chase also had clashes with showrunner, Dan Harmon.
Chase's character Pierce was already a curmudgeonly sort. It's highly unlikely that he'll return for the "Community" revival movie that will be premiering on Peacock. According to Harmon, "I don't even know if it's legal for him to come back. That may be out of my hands. There may something I sign for with an insurance company."

You can listen to the entire podcast episode with Chevy Chase here.