Poker is a game that is enjoyed by players of all skill levels, from beginners to experts. It is a game that can be played among friends, family members, and even professional players. While the game can be pretty enjoyable, certain poker rules, poker basics, and etiquette should be followed to ensure everyone has a good time. These basic etiquette rules and reminders are simple and easy to remember. Below, we go through some of the most basic reminders that players should recall when playing poker.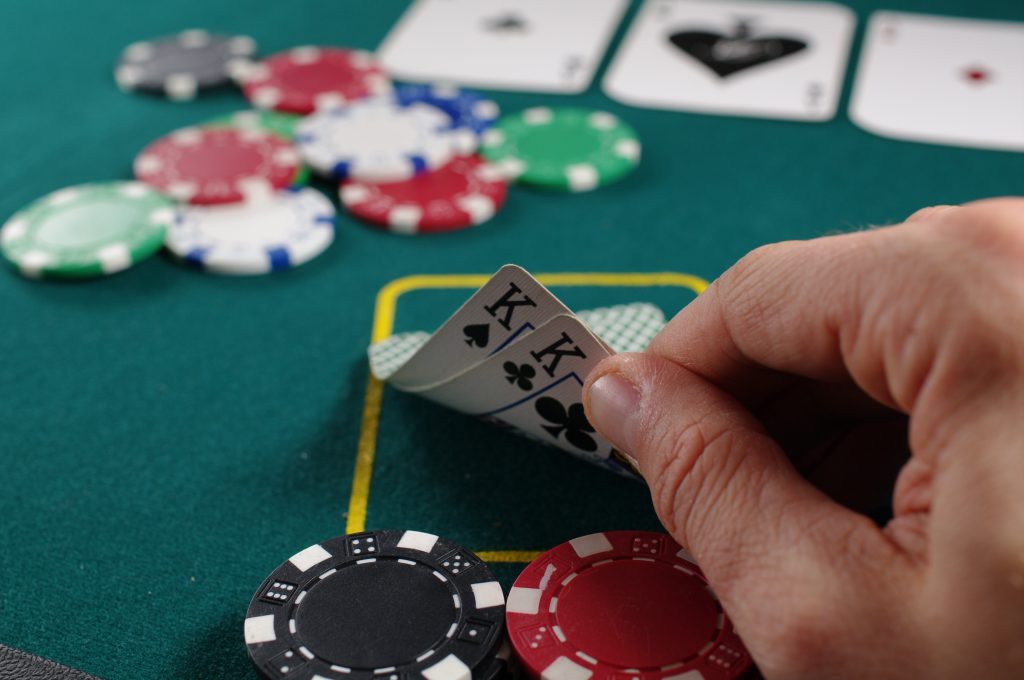 The Importance of Poker Etiquette
Poker is a game of skill, strategy, and, most importantly, etiquette. While the actual rules of the game are relatively simple, the unwritten rules of poker etiquette can trip up even the most seasoned player. By following basic poker etiquette, you can ensure a pleasant and enjoyable experience, both for yourself and your fellow players. 
Basic Poker Etiquette
One of the essential rules of poker etiquette is respecting other players. This includes refraining from using offensive language, making personal attacks, or engaging in any other type of disruptive behavior. Players should also avoid discussing sensitive topics such as religion or politics.
Another important rule is to be aware of your surroundings and refrain from doing anything that could disturb or distract other players. For example, players should turn off their cell phones before sitting down at the table and refrain from talking on the phone while other players are either actively involved in a hand or strategizing and focusing on their poker hand rankings.
Additionally, players should avoid engaging in side conversations with other players while a hand is being played. Side conversations can be very distracting and often give one player an unfair advantage over another.
Finally, players should always take their time when making a decision. Rushing into a decision can often lead to bad decisions that could cost you money. Taking your time and thinking about your options can help ensure that you make the best possible decision.
Following these simple poker etiquette rules can help to ensure that everyone has a good time while observing the poker game rules. Respecting and being considerate of other players can help make the poker experience more enjoyable for everyone involved.
More Advanced Poker Etiquette Tips 
So, when you come across beginners who are new to poker, there are a few things that you can do, apart from the basic poker rules. The first thing is to be patient. Remember that they are new and don't know all the rules yet. Just take the time to explain the rules to them and help them understand what they should be doing.
Another thing that you can do is to be understanding. If they make a mistake, don't get angry with them. Just calmly explain what they did wrong and help them fix it. This will help them learn the game faster and avoid making the same mistakes in the future.
Moreover, you can try to be helpful. If you see that they are struggling with something, offer your help. They will appreciate it and make the game fun for everyone involved. One suggestion that beginners enjoy is having a poker cheat sheet for them.
Finally, you can suggest practicing poker to them to gain more confidence by playing online poker. Online poker is a convenient, accessible, and easy way to learn more about poker. GGPoker, the world's biggest poker room, is just a click away from being immersed in the world of poker. Sign up on GGPoker to find out more. 
How to Deal with Bad Behavior in a Poker Game 
Poker is a game of strategy, skill, and luck. But sometimes, bad behavior can ruin the game for everyone. If you're dealing with a player who's being disruptive, there are a few things you can do to try to resolve the situation.
First, try to talk to the player privately and explain why their behavior is problematic. If they're receptive to your feedback, they may be able to change their ways and improve the game for everyone. However, if they're unwilling or unable to change their behavior, you may need to take more drastic measures.
If the player continues to be disruptive, you may need to ask them to leave the game. This move is usually a last resort, but it's important to remember that you have the right to protect yourself and other players from disrespectful or unsafe behavior.
Bad behavior can ruin a poker game, but there are ways to deal with it. By talking to the player privately, asking them to leave the game, or taking other measures, you can help ensure everyone has a good time.
Final Thoughts
Poker etiquette is essential to learn and follow, but it's also important to be patient and understanding when teaching it to beginners. With a bit of patience and understanding, you'll be able to help them learn the game and have a great time playing poker together.