Earlier this summer, "Knives Out" writer/director Rian Johnson announced the film's highly anticipated follow-up. Called "Glass Onion: A Knives Out Mystery," the title is a direct reference to The Beatles song of the same name. This announcement came along with a teaser, boasting a star-studded cast. But Johnson wouldn't necessarily call it a sequel. Instead, he calls it a "second installment in a narratively cohesive universe."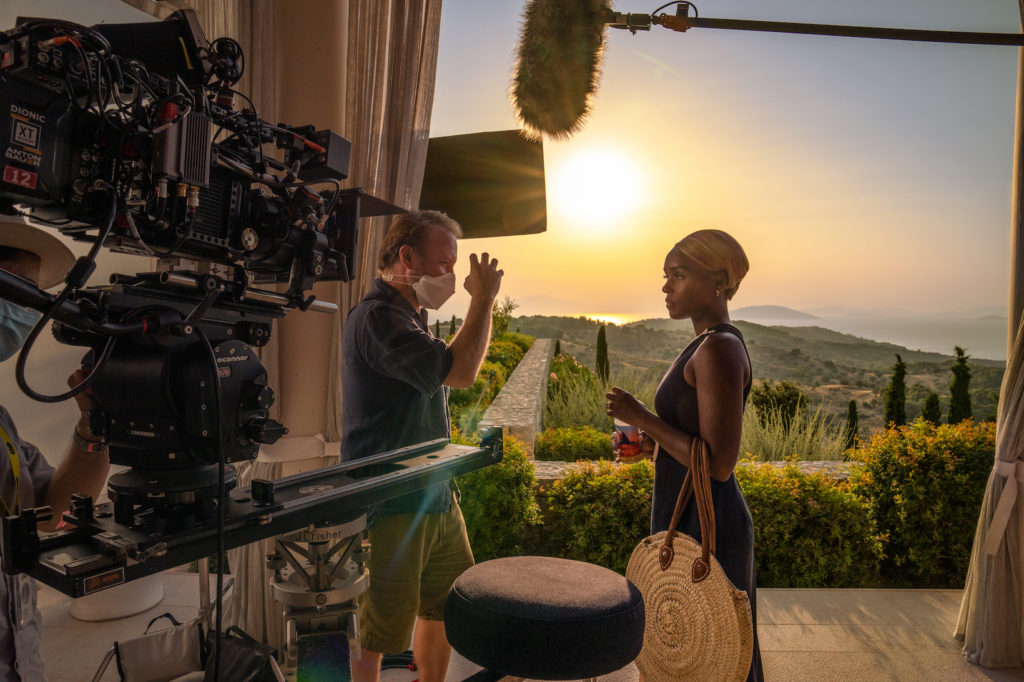 "Glass Onion: A Knives Out Mystery" is set in Greece, and will have detective Benoit Blanc (Daniel Craig) returning to solve another murder mystery. The plot centers around tech billionaire Miles Bron (Edward Norton) who invites friends for a trip to his private island. Until someone, of course, winds up dead.  
In one of the first look images, we see a posh dinner party being thrown giving us a feel for what the overall look of the film might be. The image also shows us a lot of the cast done up and in character. Norton and Craig stand at the head of the table while, Kate Hudson, Janelle Monáe, Kathryn Hahn, Leslie Odom Jr., Jessica Henwick, Madelyn Cline, and Dave Bautista are all seated. 
Johnson even compared casting  "Glass Onion: A Knives Out Mystery" to throwing a dinner party. "You try and invite people that you like," he said. "But the reality is you never know. At the end of the day, just trying to get the best actors in each part, the actors that are most right for each individual part. So, you also just throw the dice and hold your breath. Luckily, we got a great group that really meshed."
The group got along so well that many of the cast stayed at the villa where they were shooting. Some even brought their families along with them.  "It felt like a summer vacation where we also made a movie," Johnson said. The director also cited films tropical getaway murder mystery films like 1982's "Evil Under the Sun" and 1973's "The Last of Sheila" as inspiration.
"Glass Onion: A Knives Out Mystery" will hit on Netflix on December 23rd, 2022. This is the first of two follow-up films Johnson will be directing in this universe for the streaming giant.