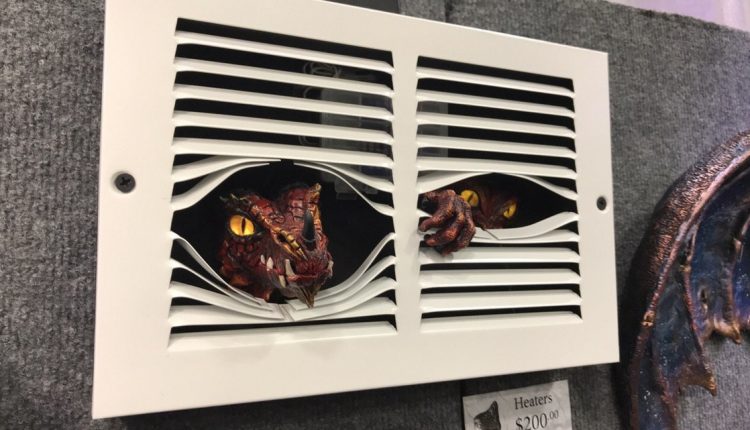 Show Off Your Fantasy Loving Side with Vent Dragons!
Looking for something that will really pull your home together? Happen to also love fantasy and dragons? Artist David Lee Pancake has made the perfect thing for you. He's created adorable vent dragons that have light up eyes and you can put this anywhere in your home! Your guests will be wildly entertained with these, especially if you let them know before hand you have a bit of an infestation living in the vents.
The dragons come in three different colors. Fireball metallic red, burnished metallic blue and iridescent metallic green. They are the size of an actual vent so if you wanted to put a fake one up with the dragons no one would be any the wiser. These measure out at 12 inches by 7 inches.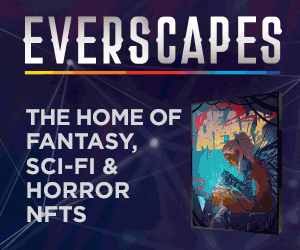 If you want to check out the listing for them you can do so by clicking the link here. I imagine they would look great along other things like swords, fairy décor or basically anything you'd see decorating a Renaissance Fair.
There might be a small infestation problem in the air ducts. Vent Dragons are designed to hang on your wall. It does not need to be installed in an actual heater duct. Vent Dragons comes with a little remote control to light up the eyes of the two little monsters and surprise your guests and friends. The lights are powered by 3 AA batteries and should burn for 150 hours before you need to replace them. To replace the batteries unscrew the grate and lift off, the batteries are in a small pack inside. The lighted eyes have 8 different settings from fast blinking to continually glowing and there is a timer to turn them off in 6 hours. Enjoy!

David Lee Pancake's Art Page
Sign up to Receive the NERDBOT News!