"Doom Eternal" is not the kind of game anyone would use the word cute when describing. That is until now. In an epic crossover event, "Doom Eternal" costumes are coming to the adorable beans of "Fall Guys: Ultimate Knockout." So while you won't be slaying any demons in these, you will certainly be fighting for your life.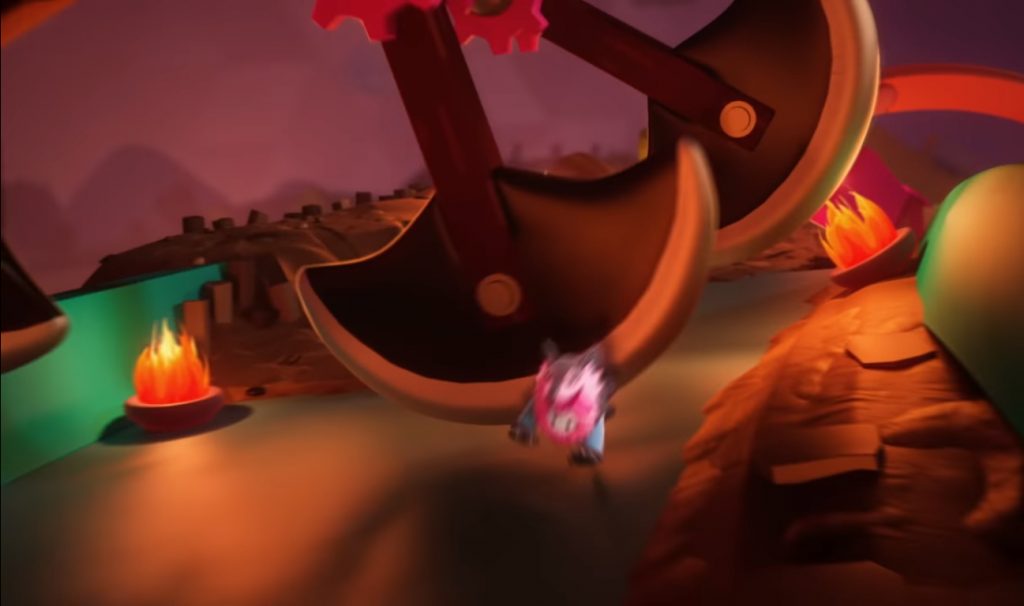 Earlier this week, the Fall Guys Official Twitter account teased the costumes in a now-deleted Tweet. It read "we will be revealing a costume that rhymes with schmoom schmayer from the hit game schmoom schmeternal." Say what you want, their account is certainly anything but subtle. Originally, the account was set to unveil the new costumes on Tuesday. However, in an awkward turn of events, they were unable to access their own costume designs. Thankfully, they finally figured it out and gave us the big reveal on Thursday.
The three costumes available are Doomguy, Cacodemon, and Tyrant. Each is an adorable ode to our favorite demon slaying franchise. All three costumes will be available for players starting on January 12. In the short teaser trailer, we see adorable beans dodging swinging blades and other diabolic devices. Now, just imagine those same scenes, but with yourself in one of these awe-inspiring costumes. While you won't be striking fear into the hearts of your enemies, at least you can look cool while sprinting to the finish line. You can check out the short reveal trailer below.