When "Star Trek: The Original Series" star James Doohan (who played Chief Engineer Montgomery "Scotty" Scott) passed away, one of the things his family remembered most was that he dreamed of resting among the stars.

What people DON'T know is that his family was able to make that happen, with a little help- they got his ashes smuggled onto the International Space Station and kept the secret for 12 years before talking about it.

This was pulled it off by creating three cards with Doohan's information on it, then laminating his ashes into each one. One card went to James' son Chris Doohan, one to the ISS, and one was hidden under the cladding on the floor of the space station's Columbus module.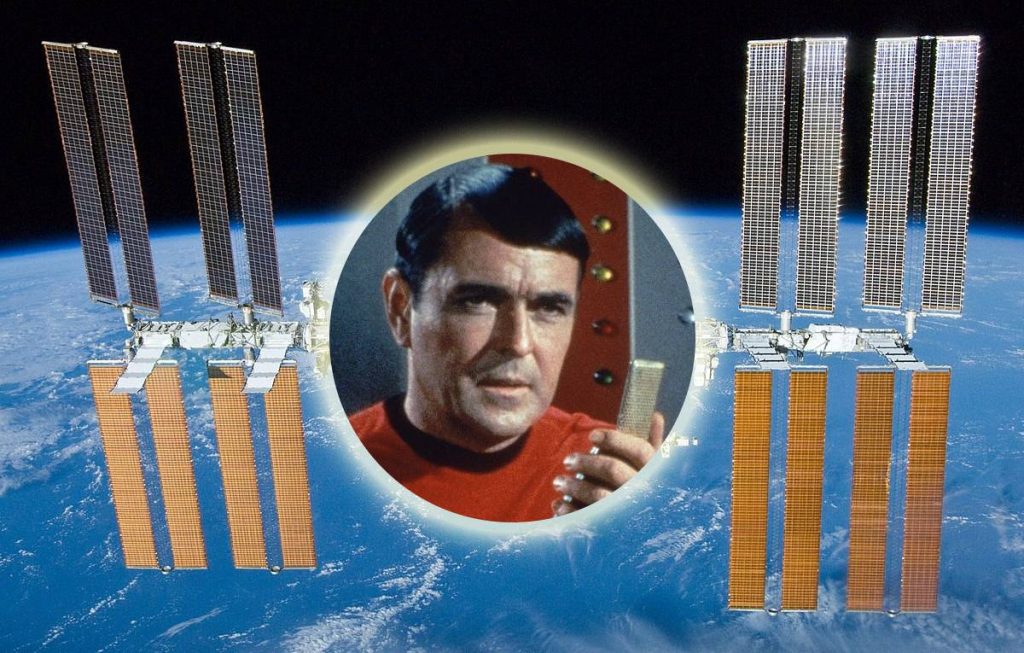 "My dad had three passions: space, science, and trains. He always wanted to go into space," Chris Doohan told The Times (UK).

When the first flight private citizens got to go to space, Chris sent the ashes along with entrepreneur Richard Garriott during a 12-day mission when Garriott was a private astronaut.

Garriott said that everything that goes on board is logged and inspected, but there was no time for that. Chris Doohan was told to keep the secret mission under wraps for a while in order to make sure it was pulled off and no one got into trouble. So here we are 12 years later, talking about it.

"As far as I know, no one has ever seen it there, and no one has moved it. James Doohan got his resting place among the stars," Garriot shared.
It's really an incredible if you think about it- that Scotty from "Star Trek" now resides in space just like he wanted to before he passed. If they had a memorial service where you could do this with loved ones I would expect that millions of Star Trek fans would jump at the chance.