We absolutely adore this new Little People set from Fisher-Prince featuring characters from Peter Jackson's monumental "Lord of the Rings" series of films!

Released for Hobbit Day (which commemorates the first publishing of JRR Tolkien's "The Hobbit" novel), the set has Frodo, Gandalf the Grey, Legolas, Gimli, Aragorn, and Arwen in 3-inch plastic figure form.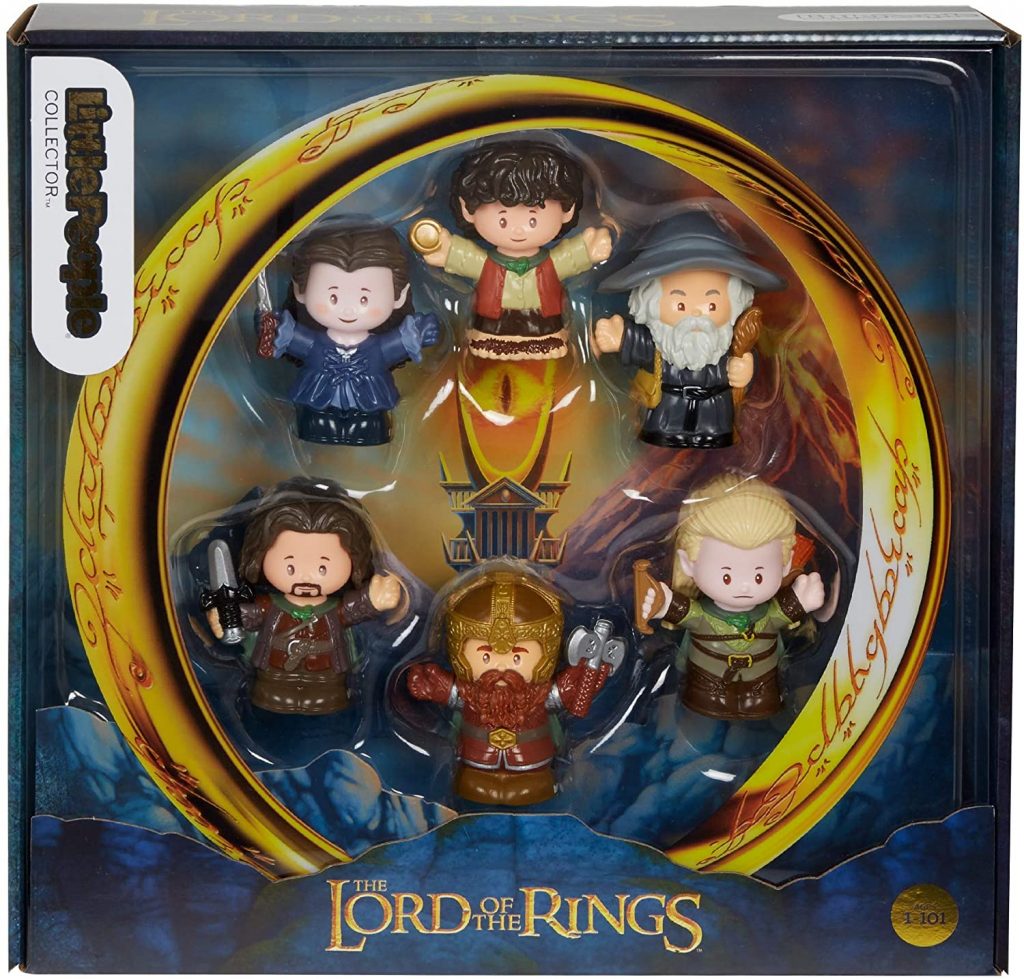 ---
"This special edition Little People figure set comes in a giftable package featuring awesome Lord of the Rings colors and graphics, including the precious Ring of Dark Lord Sauron.

Travel across Middle Earth from the Shire to Mount Doom and destroy the One Ring with this special edition Little People Collector Lord of the Rings figure set by Fisher-Price! This set features six figures brought down to Little People toy size and stylized to look like members of the Fellowship, including Frodo Baggins, Gandalf the Grey, Aragorn, Legolas and Gimli, as well as Lady Arwen. This must-have figure set is a great gift for Tolkien fans of all ages!"
---
You can pick up the set on Amazon here.
DISCLOSURE: This post may contain affiliate links. Meaning when you click the link and make a purchase, we receive a commission, which helps Nerdbot keep the lights on.