We are so absolutely thrilled to share with you this news from Dire Wolf Digital and Gale Force 9- for the first time in 40 years, a brand-new all original game based on the world of Frank Herbert's seminal science fiction tome, "Dune."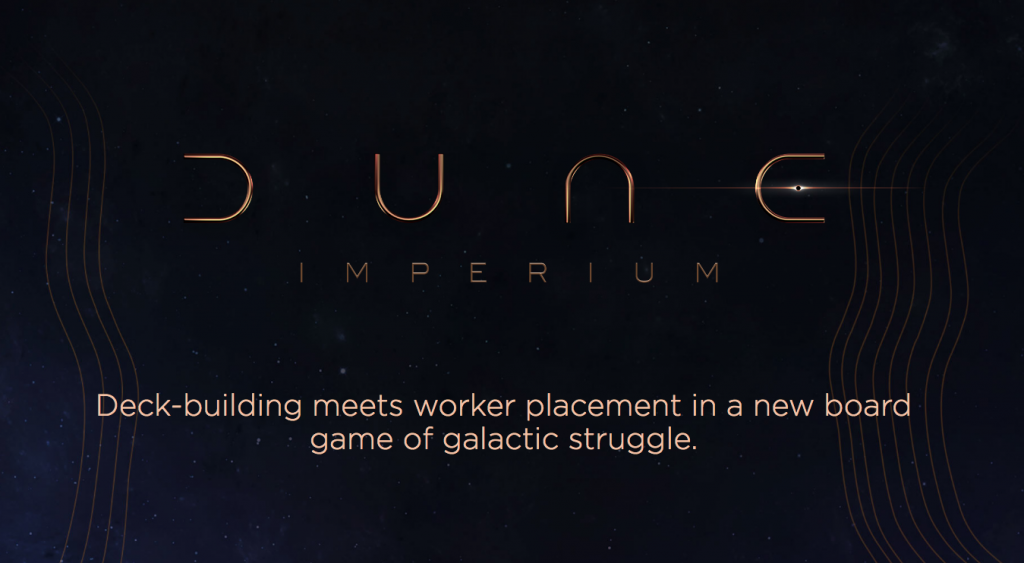 If you head over to PlotsWithinPlots.com, you can sign up for updates about this title. According to them:
---
From the creators of the award-winning Clank!™ series.
Inspired by the upcoming film from Legendary Entertainment,
Dire Wolf presents the first original Dune board game in over 40 years.

The power of the entire universe can be yours,
and war is but one way to claim it.

Your agents are ready. The cards have been dealt.
The choice is yours.

Who will you influence? Who will you betray?
How far will you go to seize it all?
---
Yuuuuup we're interested.

Shai Hulud.
Related Posts