The PlayStation 5 reveal event had a ton of excellent titles to show off. Disappointingly, none of those titles were the next "God of War." So, the question becomes where are we supposed to get our fix of Norse mythology if Kratos is absent? Well, thanks to Gearbox's recent announcement we now have an answer. Gearbox's viking title "Tribes of Midgard" is arriving for PlayStation 5 in 2021.
Studio Norsfell describes the story of "Tribes of Midgard" on PlayStation Blog.
"Set in worlds full of dark creatures, hidden gods, and abundant materials to be uncovered, you play as a Viking living in a village that houses the Seed of Yggdrasil; the last bastion that protects the gods from the other realms."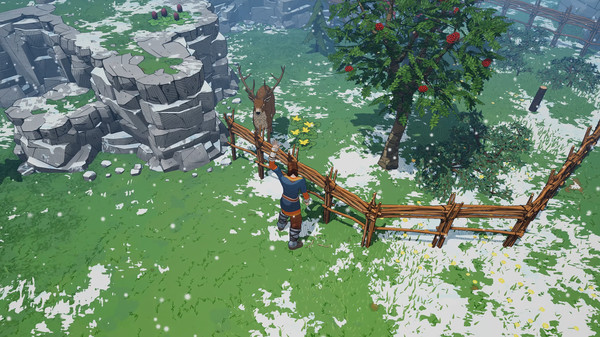 You can play alone or with friends as you battle creatures and protect your village. In fact, "Tribes of Midgard" supports up to 10-player co-op. All of those extra hands will definitely come in handy when you need to take down massive giants that invade your territory. Hostile enemy camps will also require you to hone your battle skills. Of course, not everything can be about fighting even for a Viking. On your journey, you will also find travelling merchants to buy and sell crucial supplies. These materials can then be used to craft weapons and reinforcements for your village.
You'll want to familiarize yourself with crafting abilities right away. A large component of "Tribes of Midgard" is reliant on you crafting items to further your adventure. Have an obstacle you need to overcome? Craft an item for it. A massive river is blocking your progress? Time to craft an item. You are one ingenuitive Viking!
"Tribes of Midgard" will also be available on PC. You can check out the game's Steam page here.