In a Facebook group called Yarn Wars FREE Crochet & Knit Community, I came across a post that had my jaw drop. An artist named Shalynn Marie had created the most beautiful Falkor I had ever laid eyes on. And she did it all for a little boy named Atreyu which is the most fitting and adorable thing ever.
"I can finally share one of my proudest creations! Life-sized luckdragon, falkor! 27 days to create, 12 pounds of yarn, 10 pounds of fluff, 5 sheets of felt, 4 days of brushing, 9 feet long, all for 1 special 1st birthday for an ill little boy"
She put in so much work to make this memory for Atreyu. Taking 27 days to create and 12 pounds of yarn, 10 pounds of fluff and 5 sheets of felt she set out to make the rideable Luck Dragon that you see here. The eyes, nails and nose are all made of felt. And it took her four days to get it to the level of fluffy you see in the image!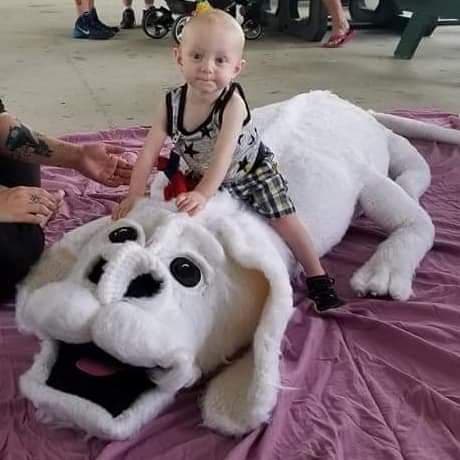 Atreyu was born with many health issues and was in the hospital for most of the first year after he was born. Every year he receives a member of the "Never Ending Story" family and it's a tradition that will continue hopefully until he's much much older. He's 3 now and has surpassed the doctor's expectations, so we know he's a fighter and a champ.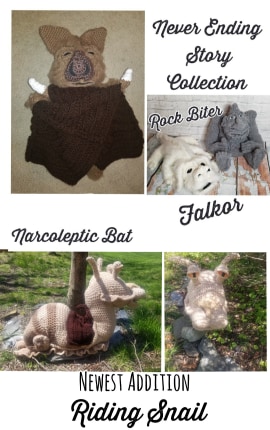 If you would like to follow Atreyu's health journey you can do so by following the Facebook group Atreyu's Never Ending Story. You can also follow Shalynn Marie on her business page Celebrations and Couture Creations.