3 Brothers Tried to Become Spider-Man by Getting Black Widow to Bite Them
According to Telemundo, three brothers from Bolivia set out to do what many of us have thought of. They caught a black widow spider and had themselves get bit in hopes to become Spider-Men. The problem? It was just a normal spider, and not radioactive.
There were many problems, actually- including them having to go to the hospital to be treated. They did this while going out to graze the goats while their mother went to gather firewood. They are age 12, 10 and 8. When their mother found them they were crying over their wounds.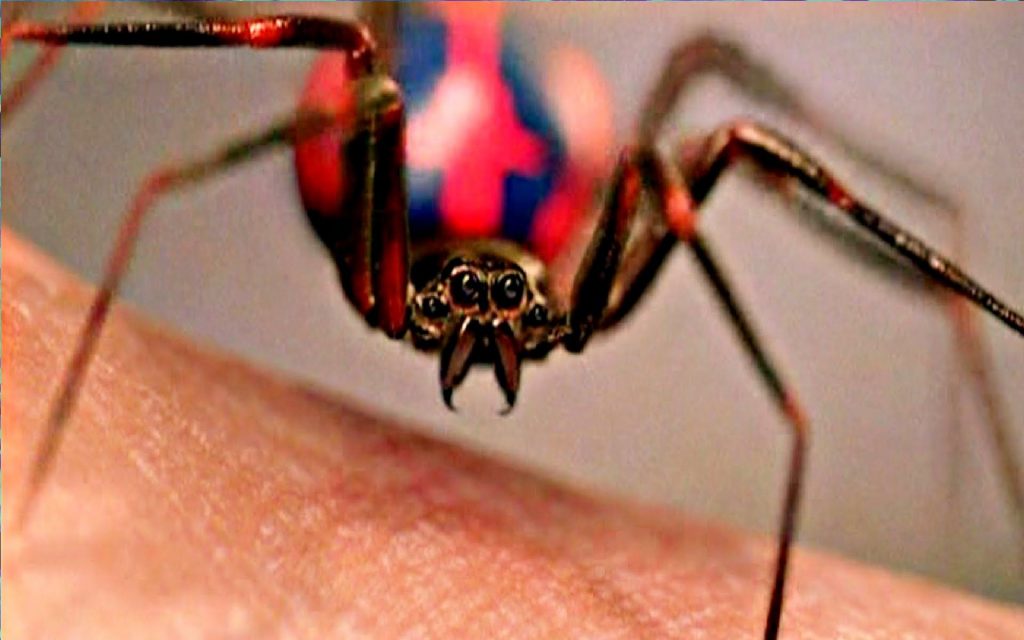 Scared that they were seriously hurt she took them to a Chayanta health center. They did not improve and were then taken to a hospital in Llallagua where they were told their situation was complicated. They were transferred a third time to a Children's Hospital in La Paz with "muscular pain, sweating, fever and general tremors" says Telemundo.
The story was revealed by the Epidemiology Chief of the Bolivian Ministry of Health, Virgilio Pietro on May 23rd after the daily report on coronavirus in the country. He told it as a way to warn other parents about what kinds of things their kids are doing and what they take in. For young children what they see on tv can be real and they may try to do dangerous things because they believe what they watch.
This is an important message for parents especially of young kids that they need to be telling their kids when something is a movie effect. And it's ok to do, it's not going to crush their imaginations.

My daughter knows unicorns aren't real (thanks to Santa Claus actually) but she still pretends to be one daily. So even if your kids know super heroes are fantasy that doesn't mean they will stop loving them or aspiring to be them. It may just prevent them from trying something like this in the future. Hopefully.

[Editor's Note: Please, do not attempt this fete. It will not go well.]
Sign up to Receive the NERDBOT News!