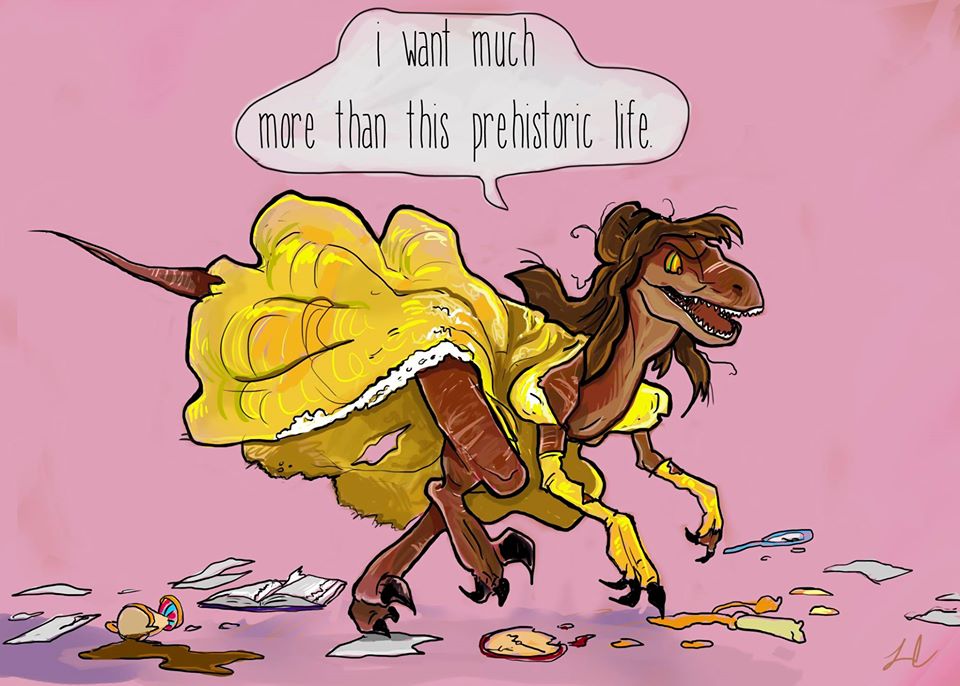 You know what? I freaking love raptors. I think they have to be my favorite dinosaurs next to pterodactyls. You know the flying one, that looks like a giant bat. Art works of dinos always make me smile. But when dinos and Disney meet, it's like a match made in heaven. Thanks to this talented artist Laura Cooper we don't have to imagine, we get to actually see it. Thanks!
Honestly all of this makes me smile so much. But I gotta say my favorite one has to be Princess Aurora because Sleeping Beauty will always be the best one.
Sign up to Receive the NERDBOT News!