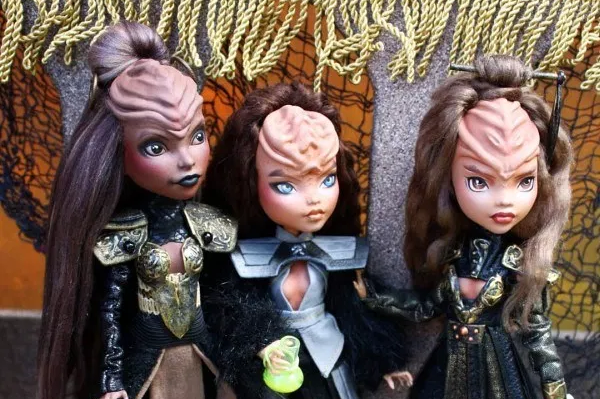 Artists Creates Klingon Dolls From Monster High Dolls
I've never liked monster high dolls, hate me all you want but they just never really appealed to me. If you like them and collect them hey good for you, I'm not here to stop you from that. But I have heard of people actually taking the doll and making them into something else. There was one person on YouTube who actually wipes the face clean and then repaints them in a more realistic faceup. But had I known that I can actually turn these monster high dolls into Klingon warriors, that would have changed my opinion immensely. Just look at these amazing creations!
The artist is known as Cimmerian dolls and she custom makes each of her dolls in their own image, using the Monster High doll of course. She posts them on her social media and if you are fast enough you can buy them on her Etsy store. At the moment she doesn't have any listed, but I am gonna keep a close eye on her store. 'IwlIj jachjaj!
Sign up to Receive the NERDBOT News!
[tipjarwp]