Gearhuman features all kinds of clothing with printed graphics including fun prints, prints that imitate costumes, imagery from popular shows, and just otherwise some really cool art.  They guarantee amazing quality with their prints, and they offer prints on many different kinds of clothing, including hoodies, shirts of varying sleeve lengths, even shoes and hoodie blankets.
The clothing site features an awesome Start Trek: The Next Generation print of Captain Picard's uniform, available in hoodies both pullover and zip, and shirts with short or long sleeves.  It's available in sizes small through 3XL, and the site even offers a sizing chart for your convenience.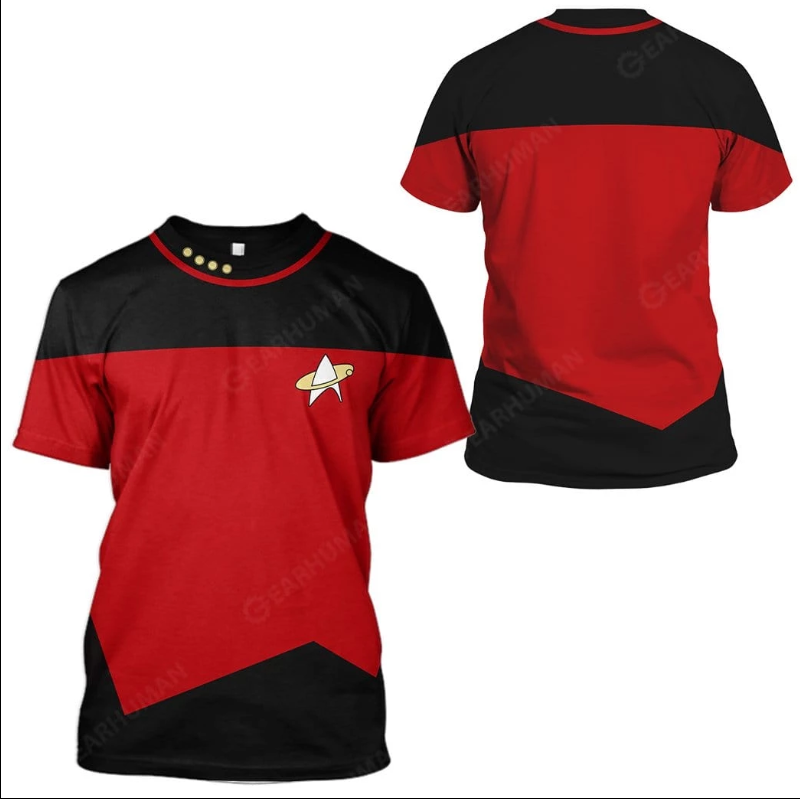 The hoodie is normally $89.96, but is currently on sale for $57.99; the shirts are also on sale for $38.99 and $29.95.  The site also offers discounts if you order them in bulk, up to 20%. The products are made of polyester but the site assures that they feel as soft as cotton, and it sounds like the hoodie would be amazing for cold weather! The design is said to never fade if you machine was cold and hang dry.  So far the product's reviews are all good.
Available at www.gearhuman.com.  So if you want to look like a captain of the Starship Enterprise, get yours now!