Jurassic Park was a film beloved by many, and who could forget the glorious performance of Jeff Goldblum?  The character Ian Malcolm was a quirky one, giving us some of the best lines in the movie that many geeks and nerds quote to this day, and we certainly remember his strange raptor-laugh during the helicopter ride.  There were also amazing scenes with him, like the T-Rex car chase and the "Chaos Theory" water droplet demonstration.
But the one scene that most people probably remember best is when he's in the bunker…shirt open, chest heaving, and skin glistening.  For whatever reason, Malcolm felt that he had to look as sexy as possible while sitting bandaged in the bunker.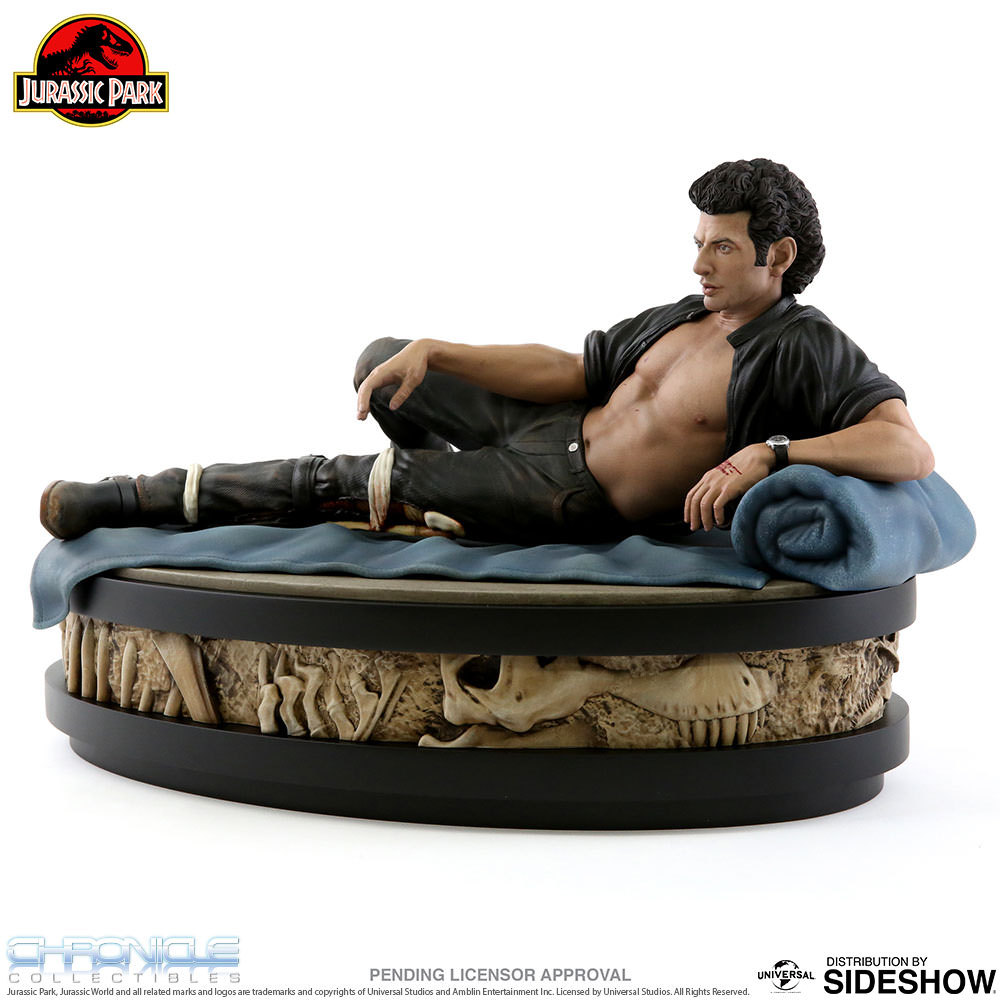 Sideshow Toys has given us the most sacred of figures: a figure of Ian Malcolm from this very scene.
The figure itself is pristine and perfect; the details on it are outstandingly accurate to the movie.  In ¼ scale it shows him in all of his sexy glory. This collectible figure is definitely something you'll want on your shelf.  The figure is just under a foot high and about 18 inches wide, and Malcolm is featured laying on top of a really cool dinosaur fossil platform.  The polyresin figure is a great addition to the world to go along with all of the recent memes resurrecting this Jurassic Park moment. Sideshow Toys even has figures of Dr. Alan Grant and the iconic T-Rex with platforms that match Malcolm's.  This is definitely a must-have for any Jurassic Park fan.
The figure is available at Sideshow.com for $599.99 and is manufactured by Chronicle Collectibles.