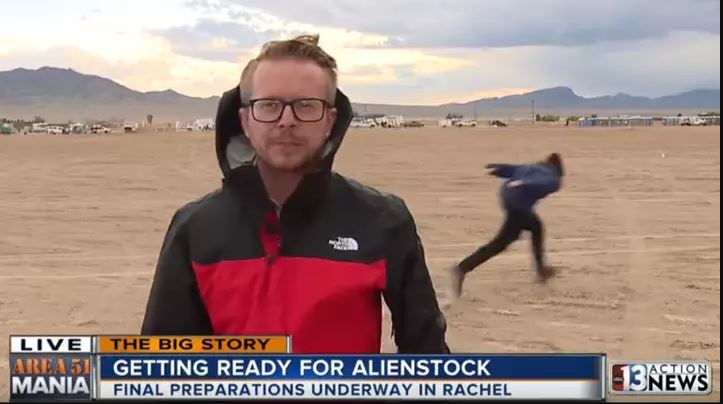 Person Naruto Runs Past Reporter at Area 51
KTNV reporter Joe Bartels was reporting live from Rachel to cover the happenings of Alienstock. Showing that there were lot's of campers in RV's because of a lack of hotel rooms. Many people had booked their rooms in the area when they first caught wind of the event, and even though it was formally cancelled and moved to Las Vegas people are still showing up to "see them aliens."
"There's lots of campers and RVs because there's no hotel rooms in this isolated area.

"But there are people, we're told, coming in from around the world and especially across the country interested to see what happens after that viral idea to storm Area 51 – that secret military base not far from here.

"Authorities are expecting up to 30,000 people to show up during the course of this three-day music festival which begins tonight."

Bartels on camera this morning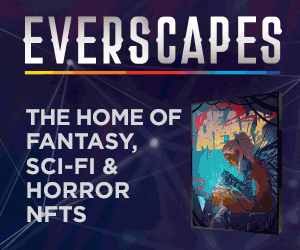 As he was signing off however one of the attendees to the event decided to take the opportunity to gain some fame and Naruto ran past him. A legend in the making. KTNV will be reporting on events throughout the day as we are all excited to see what actually comes of this.
The original event was supposed to happen at 3am this morning but since rebranded has turned into a music festival that was moved to Vegas at the Downtown Las Vegas Events Center. That doesn't stop people from going to Area 51 however, so we have yet to see how this day actually turns out.
Stay tuned!
Sign up to Receive the NERDBOT News!