The Millennium Falcon is ready for ignition at Disneyland in California.
Things are busy at the Disney park located in Anaheim, California as construction is on going for the huge new park attraction, Star Wars Land!
As posted by Heliguy on Instagram, we can see the entirety of Star Wars: Galaxy's Edge. The overall landscape of the main lot is starting to take shape. The money shot, being the completed Millennium Falcon, soon to be the crown jewel of the attraction marketed as the "Millennium Falcon: Smuggler's Run".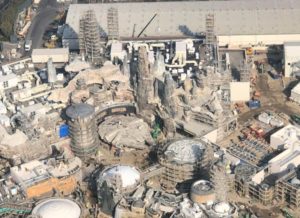 As Star Wars land get's closer to completion, the fears of regular Disneyland goers are starting to peak out on social media.
With this new park attraction and the massive investment from Disney on the project, the already expensive ticket sale structure may me limiting to Disneyland lovers and prices will rise.
How much are you willing to spend to experience the new Star Wars Land?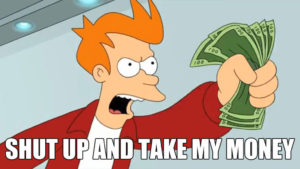 Yup…the above image about sums it all up.