Get excited, Robot Collectors! Brand new robot figurines (from three separate franchises) were just announced over the last 24 hours and we can't wait to get our hands on them.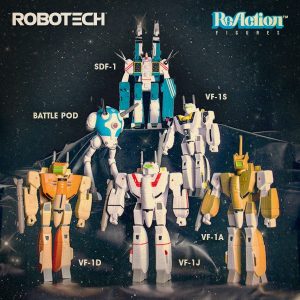 Coming from the incredible Super 7 are a brand new set of old-school 80s mecha magic from the Robotech/Macross franchise that are absolutely gorgeous. This set of perfectly designed mecha will debut at the 2018 San Diego Comic Con next week and pre-orders will launch Monday July 16th at noon. The price has not yet been released.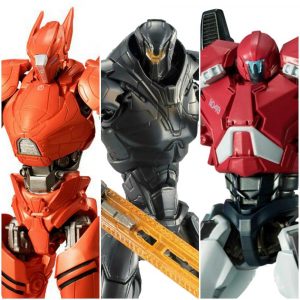 Also just announced from Bandai and Tamashii Nations come a stunning new line of Pacific Rim figures. These are beautiful, with a design reminiscent of an Evangelion (we're looking at you specifically, orange bot). For a complete review and showcasing of these breathtaking robots, you can visit Toy News International for a complete set of photos and even a video breaking down these robots' features.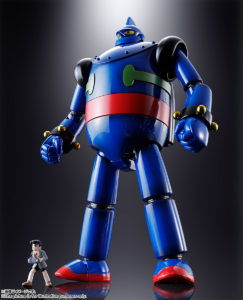 Last but never least, a brand-new Tetsujin 28 (known to western audiences as Gigantor in the 1960s and 1970s) figure is set to debut from Tamashii Nations. This self-described 1963 music loaded version will run buyers about $125 US. However, this gorgeous creation is a combination of diecast and plastic parts and stands a about 6.3″ tall. According to ToyArk, Tetsujin 208 includes light up and sound effects, and plays the original theme song. Pre-orders are scheduled to go live on July 2nd, with a release set for November 2018.
What are some of your favorite mechas and robots out there? What dominates your collections? Share with us in the comments and get the conversation started!
Loryn is showing off her robots on Twitter.