If you've ever wanted pink hair like Amy or electric blue like Sonic the Hedgehog, then cosmetics company Lime Crime is the place to go. Lime Crime has partnered with SEGA for the release of the newest Sonic game, and have a few different semi-permanent hair dyes as well as themed colored eyeliners. We kinda love nerdy makeup lines, so this is pretty great.

Look like you've powered up with a bright yellow color based on tails or go with a look that even the blue blur would envy. I'd argue the bright yellow could also be used for Super Sonic looks after he's been powered up by the chaos emerald, but that's just one idea.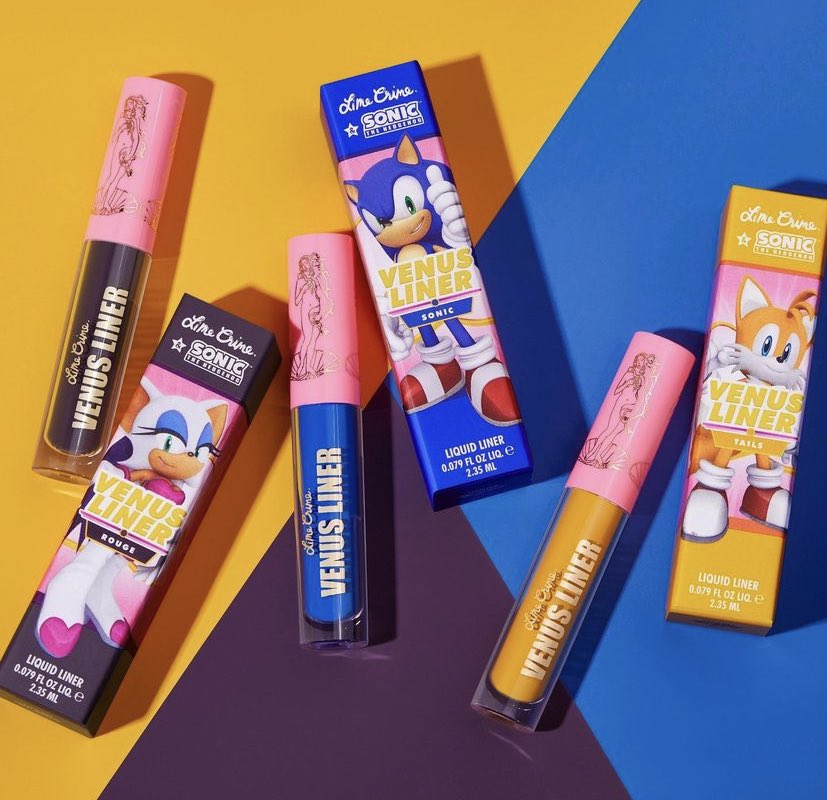 You can get all this on Lime Crime's website. Each hair dye is $17, each eye liner is $15. This would be a great gift idea for any Sonic Fan. These may sell out fast so you might wanna pick them up soon. I already ordered mine!
Sonic Frontiers releases November 8th, 2022.