An artist by the name of Ilan Manouach has created a sculpture that compiles all of Eiichiro Oda's work on "One Piece" in a single volume. It's the world's longest single-volume, that is said to be unreadable, which is why the publisher doesn't think there should be any copyright issues. None of the money (€1,900 or $1,840.30 USD) gained from the sales of this book will go to Eiichiro Oda, which seems really iffy.
"One Piece" is the longest running manga in Japan. First serialized in "Shonen Jump" it has sold and reprinted enough copies to enter the history books. This manga has outsold every single comic in Japan and the United States. Eiichiro Oda has an estimated net value of over $200 million dollars, but that doesn't make the sales of this book not going to him right.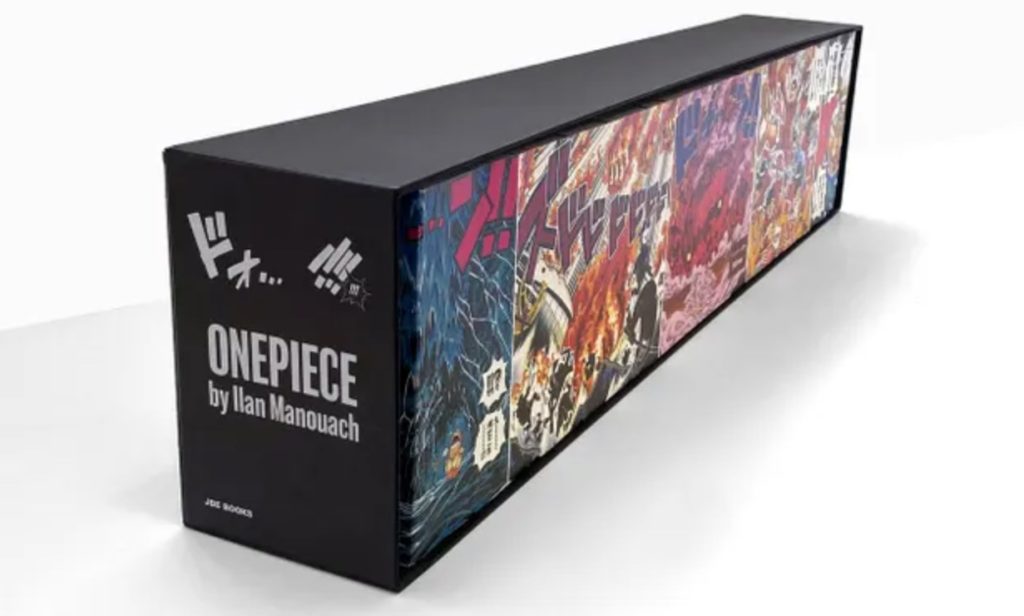 The book, sorry "sculpture" is being sold in France where the distributor for One Piece is Glénat. When speaking on copyright infringement publisher Shueisha said that the piece is not official and they did not approve it. JBE who published the art said that since it is unreadable it shouldn't be able to be contested as infringement.
A spokesperson for JBE told the Guardian ONEPIECE is an "unreadable sculpture that takes the shape of a book – the largest one to date in page numbers and spine width – that materialises the ecosystem of online dissemination of comics."
The sculpture was released on September 7th and promptly sold all 50 limited edition copies. What makes this worse for me anyway is that the manga isn't even finished being written, so the artist will probably make another updated version when it wraps up. Making more money off of Oda's hard work.