The Lucas Museum of Narrative Art will not be opening it's Los Angeles doors just yet. Originally projected for somewhere between 2022 to 2023, the museum has postponed its opening until 2025. The breakdown in supply chains caused by COVID-19, progress has slowed significantly. Extensions have also occurred due to accents to the building's exterior. Ultimately, the heads of the project are very excited for the building's completion.

Founded by influential filmmaker George Lucas, the museum was originally proposed for San Francisco, and later Chicago. Both cities turned it down, but Los Angeles did not. This beast of a building will not just pay tribute to movie memorabilia. Built on an impressive 11-acre campus, the museum is a five story, 300,000 square foot monolith wants to showcase a variety of art forms across the media landscape. And in order to truly appreciate the housing of the full Lucasfilm archive, what better way to enjoy them than with two whopping 299-seat theaters.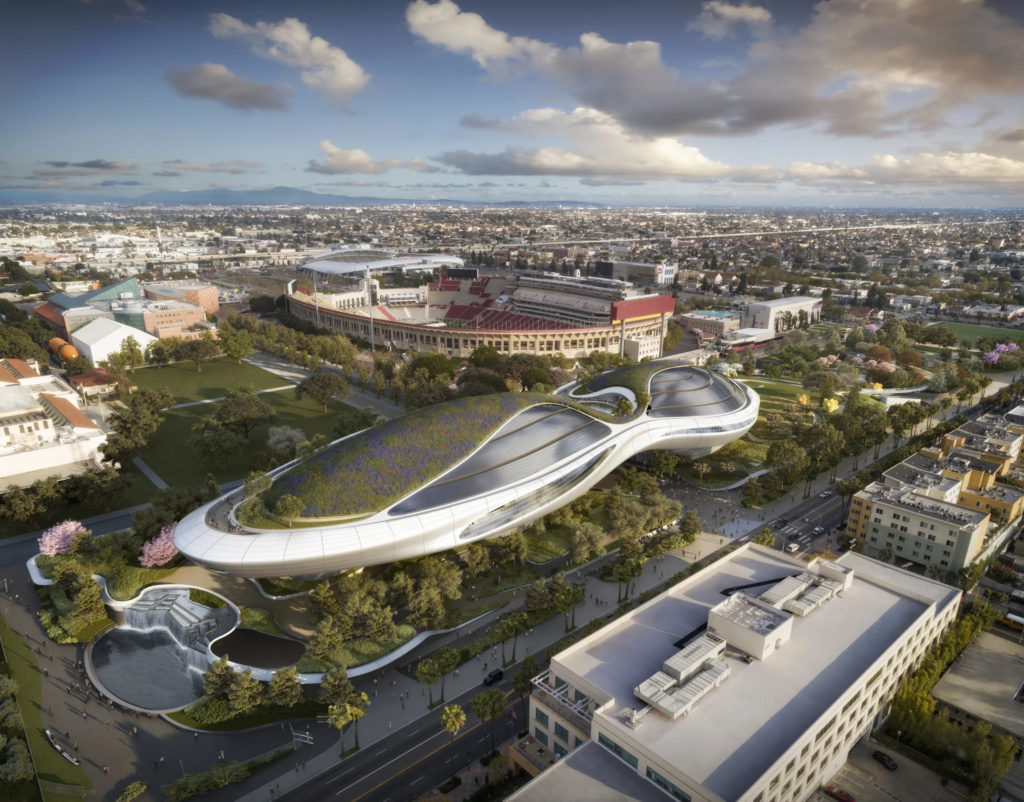 Sandra Jackson-Dumont, the CEO and founder, is very excited for when the museum opens. "The Lucas Museum sits at the intersection of art, people, places and ideas. George Lucas has said that narrative art — the art of telling stories through images — embodies the beliefs and ideals that hold communities together," she said.
As Impressive To See As To Explore
Jackson-Dumont took The Hollywood Reporter on a site tour of the building. Located in Exposition Park, the museum features a cooling system in the form of an outdoor rain fountain, and a gigantic oculus that opens the museum up to the sky. A mix of solar panels and trees will adorn opposite halves of the building. Earthquake protection surrounds the building in the form of a sort of moat structure.
When completed, the museum will house the theaters, a grand library, educational/edutainment areas, cafes and retail areas (one can assume the gift shops will be legendary). And outside, a wonderland comprised of a children's garden, an amphitheater, and a sculpture park with hanging gardens leading visitors to these destinations — one of Lucas' favorite features.
This monolithic tribute to arts and media sounds like it will be an amazing structure to visit and explore. Well worth the wait of two more years.