Do you like pizza but are trying to cut down on carbs? Papa Johns has you covered with their new Papa Bowl. The pizza chain's latest creation is all toppings, no crust. They will be served in a bowl that slides in and out of a cardboard sleeve, to give the feel of a traditional pizza box. It comes in 3 varieties, Garden Veggie, Chicken Alfredo, and Italian Meats Trio.
The Papa Bowl could be the new dish the company needs to regain some of its lockdown-related success. While sales are still up their growth is beginning to slow down. At this same time, last year sales in North American restaurants that have been open at least a year grew by 5%. Now sales in those locations are down to 1%. Both of those numbers are nothing compared to the second quarter of 2020 when those sales were at 28%.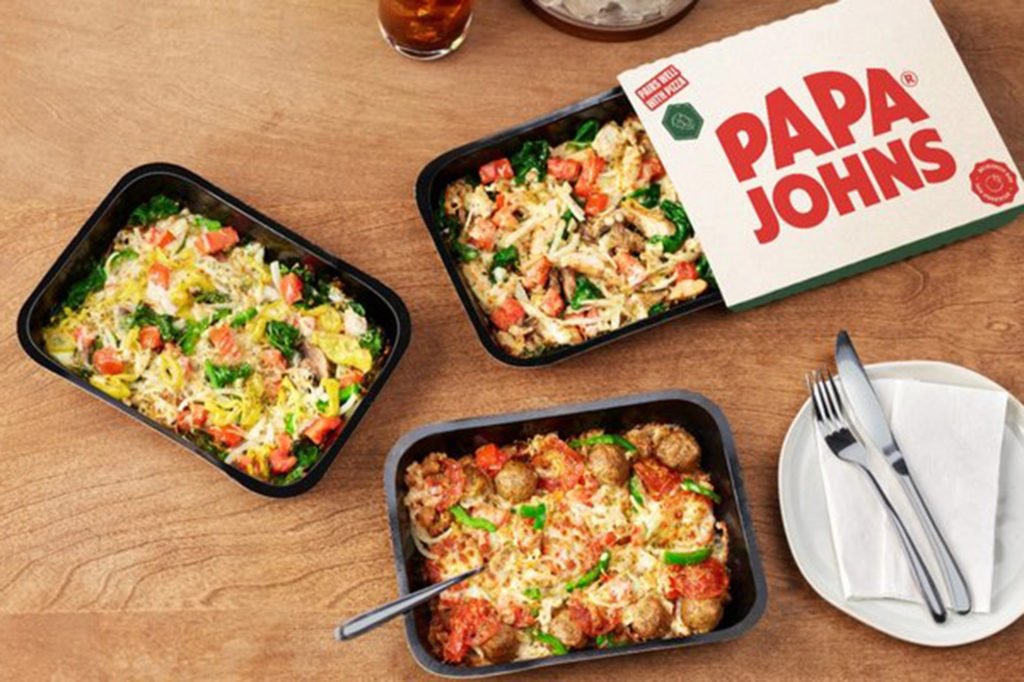 There was a massive spike in the demand for pizza at the beginning of covid and the lockdowns. But that sudden surge also may have made consumers sick of pizza. "There's a general thought that there could be a little bit of pizza fatigue," says Scott Rodriguez, SVP of menu strategy and innovation at Papa Johns. "Because that's all we've had for the last couple of years."
Originally they were hoping the Papa Bowls may be viewed as a healthier alternative to traditional pizza. But Rodriguez says they soon realized that customers would like "the indulgence of pizza." They now hope this new product may help sway the "veto vote" since more options will make people less likely to veto a place due to lack of options. This problem is exacerbated when your product is normally eaten with a group of people.
Papa Johns also set this product up to have fewer supply chain issues by making it out of ingredients they already have. But even that wasn't fail-proof since the Papa Bowl's launch was delayed 6 months due to a hold-up with new packaging. Seriously try to imagine this thing served in a traditional pizza box! The packaging also helps regulate the temperature. "Temperature is probably the number one thing that our consumer keys in on," Rodriguez said. "We wanted to make sure that those are coming in piping hot."

Papa Bowls are available this week to the company's loyalty members only, but will be available nationally next week.