Shudder has released a trailer for Christopher Hatton's newest horror film, "Raven's Hollow." It's a supernatural period piece inspired by an incident in the life of iconic American writer, Edgar Allan Poe.
Poe is probably best known for his poem "The Raven," which has had countless pop culture adaptations, including "The Simpsons" using it in their first ever Treehouse of Horror episode. His classic gothic tales like "The Masque of the Red Death" and "The Tell-Tale Heart" have also been the basis for numerous horror films and TV shows. But the author's real-life had some interesting twists and turns as well. Even his passing on October 7th, 1849 is still the topic of many legends and conspiracy theories.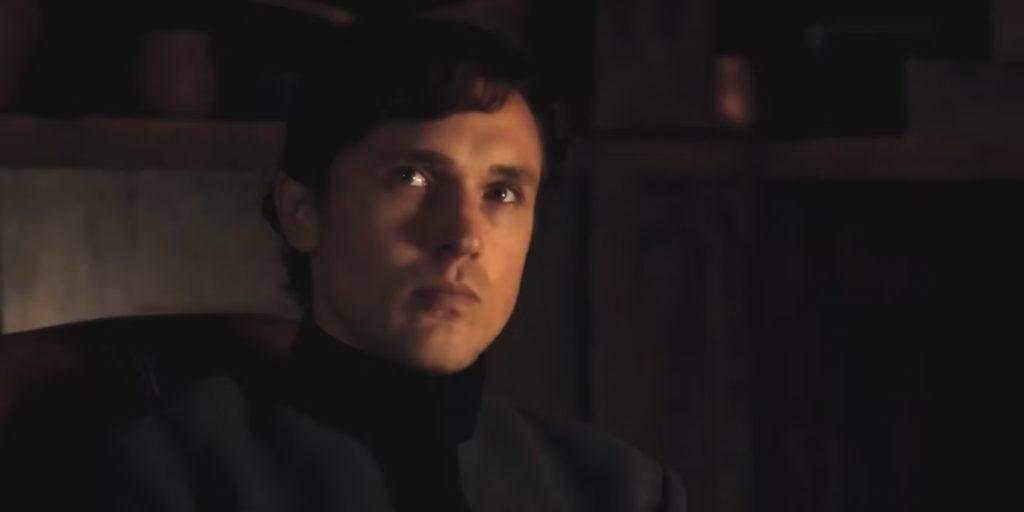 "Raven's Hollow" will be set in the fall of 1830 when Poe was a cadet at the West Point military academy. On a training exercise in upstate New York Poe and four other cadets find a man who is dying on a strange wooden rack. With his last breath, he is able to direct them to an isolated, rural community. That they soon realize holds some dark and twisted secrets. Driven by his desire to know what happened Poe sets out on a quest to find the truth, but at the cost of coming face to face with true horror.
William Moseley (" Chronicles of Narnia") will star in "Raven's Hollow" as Poe. He will be working alongside Melanie Zanetti ("Bluey"), Kate Dickie ("Game of Thrones"), David Hayman ("Top Boy"), Oberon K. A. Adjepong ("The Dark Tower"), and Callum Woodhouse ("All Creatures Great and Small"). Director Christopher Hatton also wrote the film along with Chuck Reeves.

The "Raven's Hollow" trailer is out just in time to drum up some buzz before it's official premiere on August 27th at UK's FrightFest. The film will come to Shudder on September 22th to help make sure you are well prepared for October.