Never forget an actual branch of the United States military was sued by Netflix for copyright infringement. And lost, at least in certain territories. That said, the 'actual real' Space Force continues to move ahead, complete with unit emblems and slogans.

One Twitter user posted a thread recently, showing off each branch's emblems. They're about as ridiculous as you can imagine. It's worth looking through the entire thing.
And also, don't forget the 'official' Space Force logo, which looks /sarcasm strangely like the ol "Star Trek" Starfleet logo.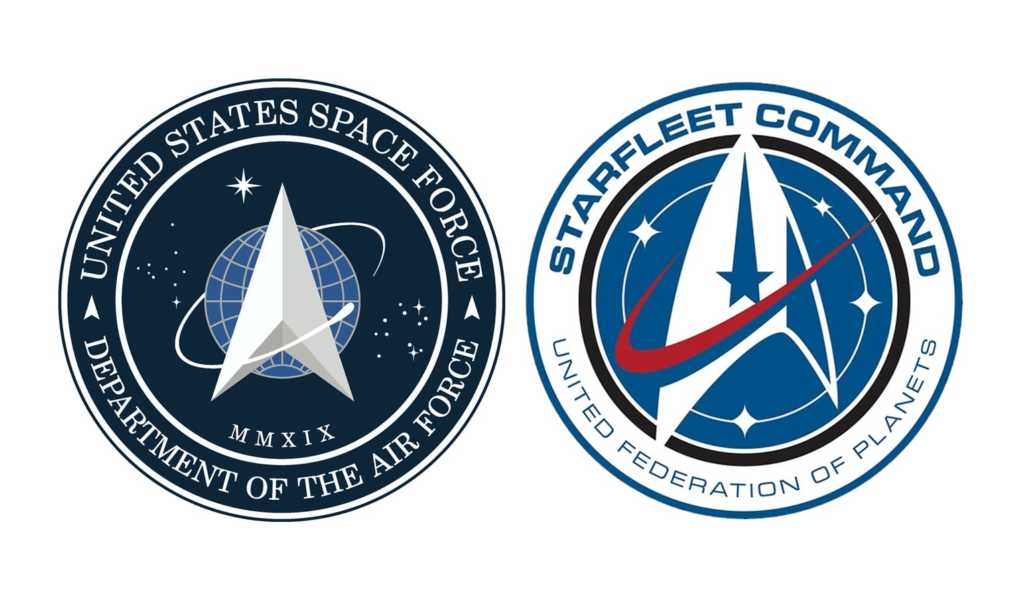 Seasons 1-2 of "Space Force" are available to stream on Netflix.

Hopeful recruits can learn more about US Space Force here.