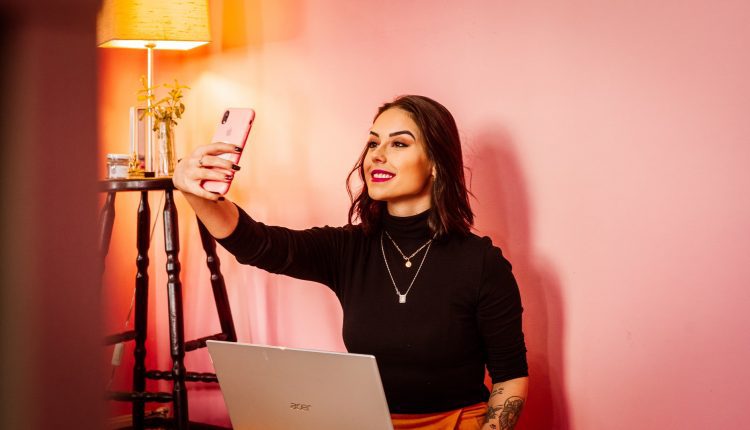 Instagram Statistics Businesses Should Know
There are over 1 billion monthly active users on Instagram demonstrating the sheer popularity of this app. Instagram can be used as a creative outlet or it can be used by businesses and brands to connect with their audience and market themselves. There are some notable benefits of Instagram including the fact that the app allows users to connect with their loved ones as well as strangers from across the world. This app is free for iPhone and Android users which makes it very accessible to anyone who wishes to use it. All of these features have made Instagram a go-to tool for people of all ages and is used primarily to stay in touch, share interests as well as establish new connections. Businesses recognize the potential that Instagram has and statistics help users make better decisions on how to use the app. Here are some Instagram statistics that your business should know. 
Are hashtags important?
Hashtags were first introduced onto social media by Twitter and have since become a vital part of any social media marketing strategy. Statistics show that the average Instagram post contains roughly 10.7 hashtags. Hashtags are popular and widespread and if you use them, your content can reach a wider audience and generate more engagement. The most popular hashtag on Instagram is #love with over 2 million posts on that corresponding page. It is recommended that you avoid using saturated hashtags such as this one because your post could get lost in the sea of 2 million other posts with the same hashtag. Instead, opt for a less saturated hashtag when you post. It's important to note that when it comes to hashtags, more is not merrier. Stats show that when a post contains 6 or more hashtags, engagement decreases. 
Businesses on Instagram
In the US alone, 71% of businesses are on Instagram. It is also discovered that 7 out of 10 Instagram hashtags are branded and more than 80% of businesses value Instagram engagement the most compared to other metrics. Businesses understand the marketing potential of Instagram and the brand awareness that they can build. More often than not, you will come across a business that also takes advantage of an Instagram bot to raise awareness and increase engagement. As a business, this is the platform you need to be on. 
The Instagram Users
It is estimated that there are around 1.074 billion Instagram users worldwide in 2021 which is a 73.5 million user increase from 2020. Most users form part of the younger generation and with so many users worldwide, your business should be on this platform. If you decided to market your business the traditional way, you would spend a ton of money and still not be able to reach as many people as you could potentially reach on Instagram. As a business, you should view Instagram's 1.074 billion users as 1.074 billion potential people that you can reach. 
Time spent on the platform 
On average, users spend about 53 minutes a day on Instagram. This is very close to the 58minutes a day that people spend on Facebook. As a business, this statistic is wonderful because the more time people spend scrolling through Instagram, the more advertisements they will see which increases their opportunity to get to know your business or brand. It has also been revealed by Instagram that since Instagram stories were introduced, users spent an increased amount of time on the app. When looking at this statistic, it is also important to know what time of day generates the most traffic on Instagram. This will enable you to target your audience effectively. 
Demographics
We previously mentioned that the majority of Instagram users are young but to be more specific, 71% of IG users are below 35 years old. The most popular age demographic is 25-34, followed by 18-24. It is important to know social media demographics because this will help you determine which platform makes sense for your business to use. Identifying demographics helps you tailor your content to appeal to a certain age group so if the target market of your business is youngsters, IG is the place for you. 
Popularity of stories
500 million IG accounts utilize Instagram stories every single day and additionally, one-third of the most viewed IG stories are from business accounts.  stories have resulted in people sharing more content and many people spend more time viewing stories than they do scrolling down their feed. As a business, the stats are enough to encourage you to post stories and use this feature to connect strongly with your audience. 
Sign up to Receive the NERDBOT News!
[tipjarwp]