The wait for a live-action "Halo" is almost over. The tv series based on the ever-popular video game franchise has been in development for years. Steven Spielberg has been trying to get it made since 2013. SHOWTIME picked it up in 2018, and it's sort of been kicking around ever since.

Casting was announced in 2019, including Yerin Ha, Bokeem Woodbine, Shabana Azmi, Bentley Kalu, Natasha Culzac, and Kate Kennedy. Original Cortana actress Jen Taylor replaced Natascha McElhone. And of course, Pablo Schreiber as Master Chief.

In 2020, it was revealed that "Halo" had moved from SHOWTIME to the newly launched streaming service Paramount+. And earlier this year, we got our first tease of the series. We know that tonight during The Game Awards, we'll get the full trailer.

Schreiber sat down with Entertainment Weekly to chat about the project, detailing the "Herculean task" of becoming Master Chief. "It's a huge job, from setting the tone on set down to the grueling task of waking up at the crack of dawn to work out, then go to shoot, and go home to work out some more. Nothing about it is easy, and I wouldn't want it to be."

Oh, and we got our first official look at the character!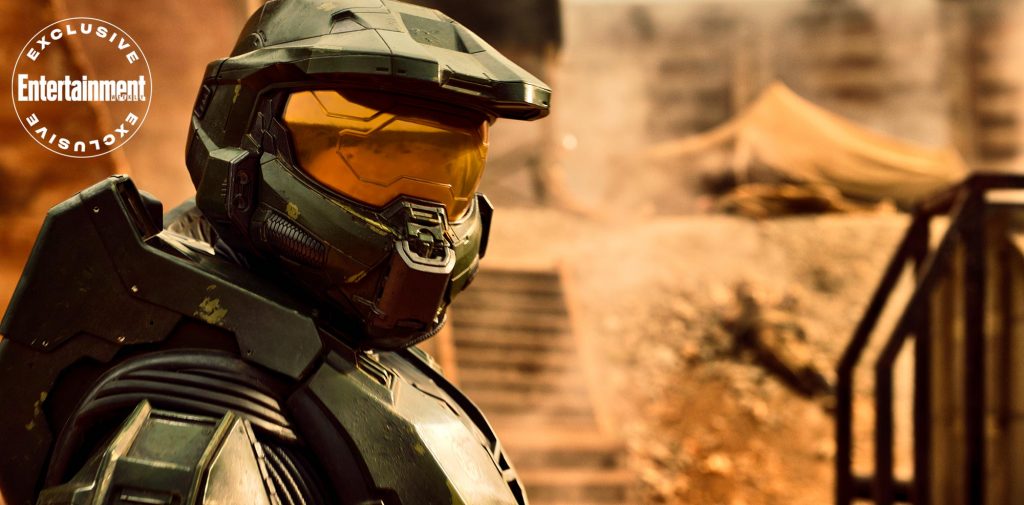 Schreiber says "Halo" is a "classic hero's journey," that'll "crack the veneer" of the iconic character.

"It takes place very much in the universe that the video games created, but it's a it's a TV show. We get to expand that universe and create stories in it. There's going to be some new characters that are introduced, there's going to be a lot of familiar characters that everyone will know from the game," he told EW.

We'll let you know as soon as the trailer hits tonight. "Halo" is set to hit Paramount+ in early 2022.