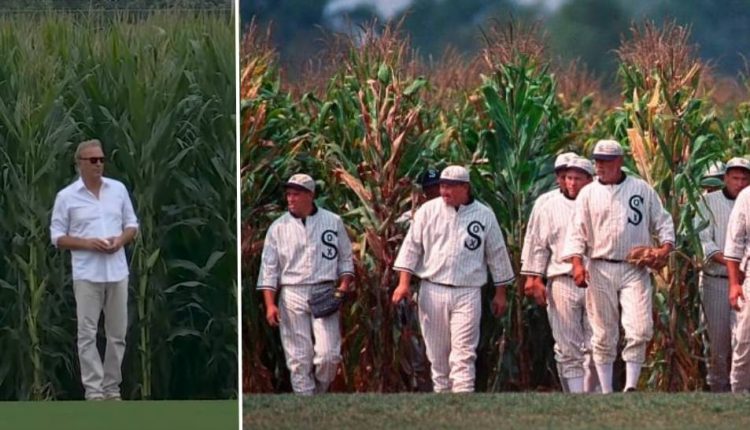 Kevin Costner has Real Life "Field Of Dreams" Yankees, White Sox Game
Remember that cornfield in the "Field of Dreams" where "if you build it, they will come?" Well…there was a very similar scene on August 12th. Kevin Costner recently led the Yankees and the White Sox out onto the baseball field and everyone is talking about it. Not just because it was Costner doing it, but because of the way he did it.
Ah yes, "Field of Dreams." The movie that made everyone's dad cry in the theater. Costner made a huge impact when that film came out, and it's one that parents and kids alike never forgot. The iconic scene where he leads out the ghost team to play one last time and he has to say goodbye to his dad again, not a dry eye in our house.
The film came out in 1989, and was played on loop throughout the 90's on most TV stations. It was one of the easiest movies to just start watching. And safe, almost everyone enjoyed it and it held a lot of meaning for people who struggled with their own relationships with their fathers.
Watch as Costner leads the teams onto the field. This is definitely a video you'll want to share with your dad. The MLB's official YouTube channel posted it for everyone to see:
Sign up to Receive the NERDBOT News!