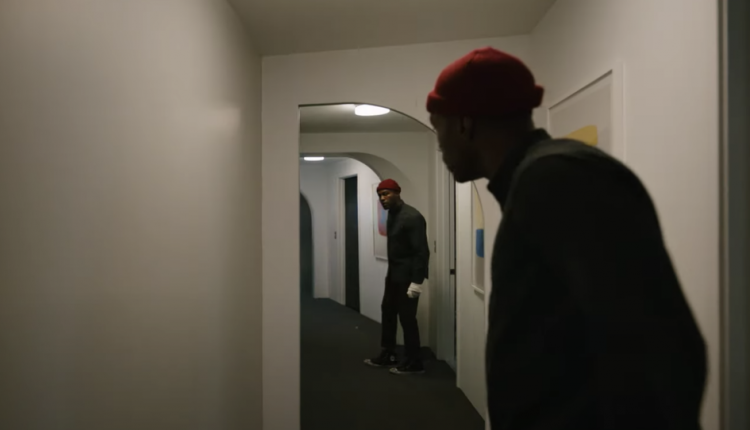 Nia DaCosta's "Candyman" Gets Established Final Trailer
After several delays as a result of the pandemic, Nia DaCosta's "Candyman" is finally getting a full theatrical release on August 27th. To help reestablish excitement for the sequel to the cult classic horror film, Universal Pictures put out a brand new trailer featuring brand new footage along with a better sense of where the story is going.
The original Candyman, directed by Bernard Rose, had always been steeped in addressing racism while also delivering scares. It took Clive Barker's original short story, "The Forbidden" and expanded it to make it about the ghosts of racist violence being carried into the present. Having a movie monster be formed from a past that many people would rather forget is a theme that is still relevant today and the new film looks eager to have something to say about the political climate we are in now.
Candyman, which was cowritten with Jordan Peele and Win Rosenfeld, appears to expand on the story to say that it isn't just the urban legend that keeps Daniel Robitaille alive. The trailer, with the use of stylish shadow puppets, appears to show that police brutality and racist paranoia has turned Candyman into not just a single entity, but instead a force that encapsulates the whole area he haunts. Its a powerful idea, and if the trailer is any indication, seems to be something the film has something to say alongside the effective scares.
The real big deal though, along with showing that the movie looks real good, is that we get more glimpses of Tony Todd's glorious return to the character. Having Todd around to keep his legendary presence in the film is very welcome, though it remains to be seen how much of a presence he will have in the final film. The initial teaser trailer made it seem as though the character played by Yahya Abdul-Mateen II was being transformed into a new Candyman. But now that may actually be a slight misdirect to hide how much this film will be a direct sequel to the original. If this leads to more people to catch up with the stylish and underrated classic than that will be a victory in of itself. You don't need to worry about "Farewell to the Flesh" or "Day of the Dead" if you plan to catch up to the franchise, unless you just love Tony Todd (and who doesn't?)
Sign up to Receive the NERDBOT News!
[tipjarwp]