Fans of the true first family of Texas can rejoice, as series co-creators Mike Judge and Greg Daniels are reportedly in negotiations to bring back beloved animated sitcom "King of the Hill" to our television screens.
Rumors of a revival have circulated almost since the time of the series' original cancellation. According to former writer Brett Forrester in a Reddit AMA, the time has never been better to bring back the Hills and the rest of the characters that inhabit the uncomfortably real town of Arlen, TX.

According to the AMA, the revival would involve bringing the series up to date with a time jump, aging up some of our characters and bringing them into the modern day. What would Bobby Hill be like in his 20's? The world waits with bated breath to find out. Forrester dropped these hints before suggesting he'd already said too much.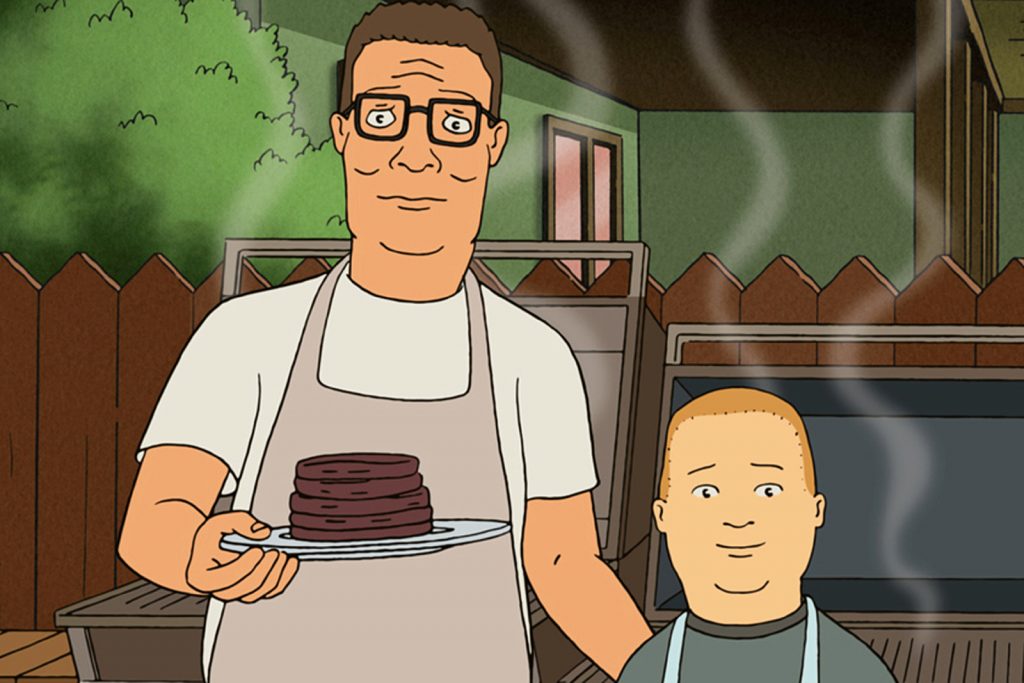 Forrester went on to say that the Trump administration has made the world of "King of the Hill" more relevant than ever. In its 13 seasons, the show regularly tackled subjects like ignorance, racism, conspiracy-theories and deep seated unshakable southern beliefs.

While wrapped up nicely in the stupidity of a cast of mostly harmless characters, these subjects were often material for great television, but times have changed and it will be interesting to see if such levity can still be grasped when dealing with real-world issues. Are Dale Gribble's wacky conspiracy theories still so hilarious in the days of Qanon? Can we still watch the cantankerous old Col. Cotton Hill rant about his mistrust of Asians in a time when violence against Asian Americans is on a shocking rise? All these are important elements to unpack if "King of the Hill" is to return and still bring with it the wholesome undertones of family, friendship, and community that always hid beneath the jokes.
Winner of two Emmy Awards and being named among Time's 100 Greatest Shows of all Time, the massively successful show originally ran from 1997 to 2009, spanning 259 episodes.