Deep in the mountains of Norway, something gigantic is awakening from the sleep of ages. A lumbering monster of legend, setting sights upon the tiny world of humans, the Troll is heading towards Oslo, leaving only ruin in his wake. Today we've got our first glimpse of the titanic monster and he's a big chap indeed.
Coming to Netflix from director Roar Uthaug, "Troll" is set to be an action-adventure experience on a grand scale, with the Germanic kaiju wreaking havoc on Norway. With a pedigree directing projects like "Tomb Raider" and Norway-based disaster movie "The Wave", Uthaug is a veteran of thrills and "Troll" promises to be a fun and wild ride on a grand scale of destruction. The film will be written by Espen Aukan, known for his popular Norwegian drama series "The Games".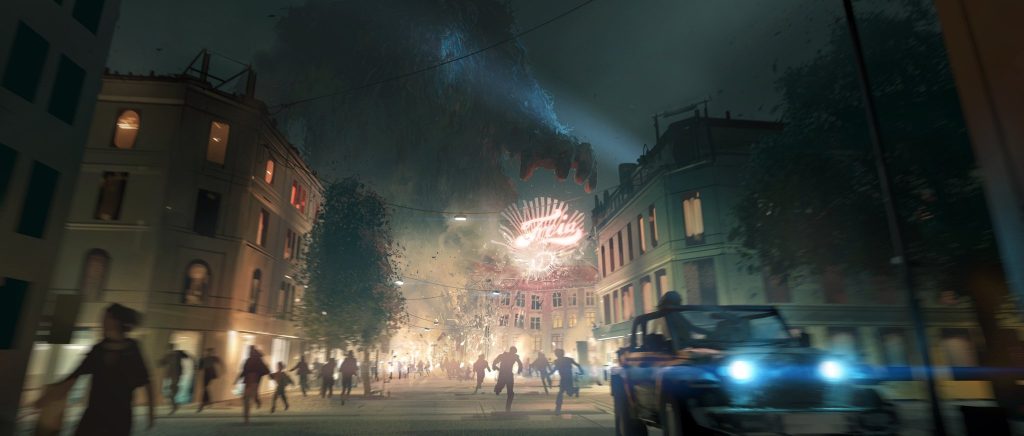 The photo and the following synopsis come from the Norwegian Film Institute:
---
"The Norwegian language action and adventure film is set deep inside the mountain of Dovre as something gigantic awakens after being trapped for a thousand years. Destroying everything in its path, the creature is fast approaching the capital of Norway. But how do you stop something you thought only existed in Norwegian folklore?"
---
It's been a while since we've had a spectacle of Germanic mythological monsters hit screens that wasn't inspired by Nordic mythology. 2010's excellent found footage film "Troll Hunter" brought us a fantastic adventure featuring all manner of monsters across the Norwegian countryside, and if you're excited about the look of "Troll", may be a great place to whet your appetite in the meantime.
"Troll" is scheduled to hit Netflix worldwide sometime in 2022.