Ready to add some extra coolness to your bookshelf? You know, the one you keep all your games on? Well there's a Resident Evil Umbrella Corporation light up for pre-sale that may make your room really sparkle. Or at least exude the type of ambiance you would want while playing a Resident Evil game in the dark with just your tv/monitor to light your way.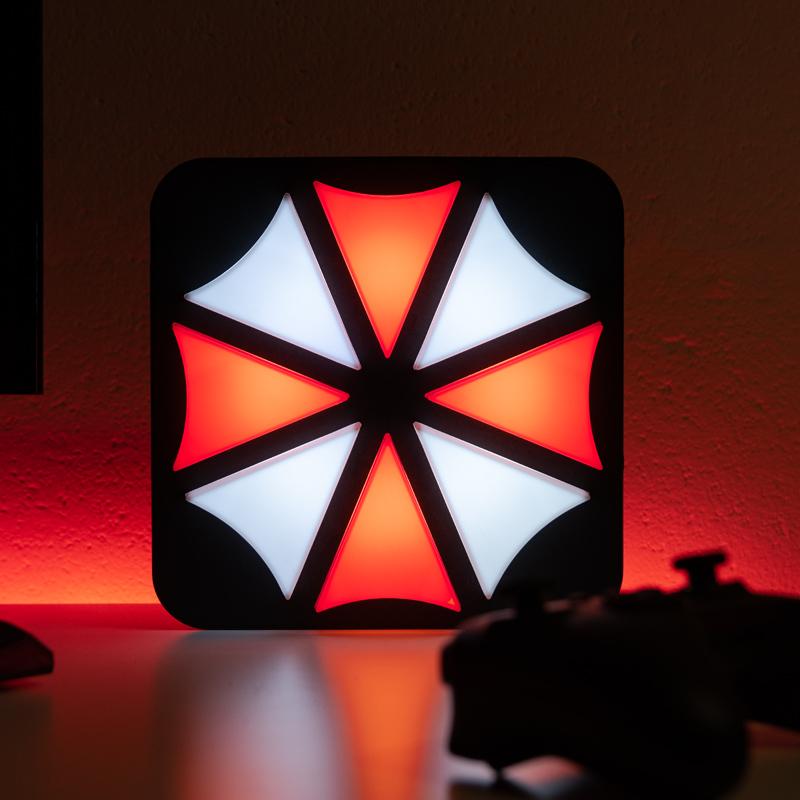 Just Geek is selling it and expects it to start shipping out around June. The listing says:
Need to add some ambience in your room while paying homage to the infamous Umbrella Corporation? It's time to spruce up your room with this premium "Umbrella Corporation" lamp! This 3D molded lamp can be mounted on your wall, or simply placed on any surface. This is the ideal collectible that every Resident Evil fan should own.

JustGeek.com
I know exactly where I would put this thing. And it's going to be tough to pass it up. If you want to check out the listing you can by clicking the link here.
DISCLOSURE: This post may contain affiliate links. Meaning when you click the link and make a purchase, we receive a commission, which helps Nerdbot keep the lights on.