We are so pleased to report that STARZ series "Outlander" based on Diana Gabaldon's wonderful novels just started season 6 filming! Based in Scotland, cameras started rolling on the series 6th season earlier this week.

The official Twitter account for the show shared this lovely behind-the-scenes short video teasing fans with glimpses of the Fraser Clan.
How adorable are Sam Heughan and Caitriona Balfe as Jamie and Claire? Gosh we've missed them.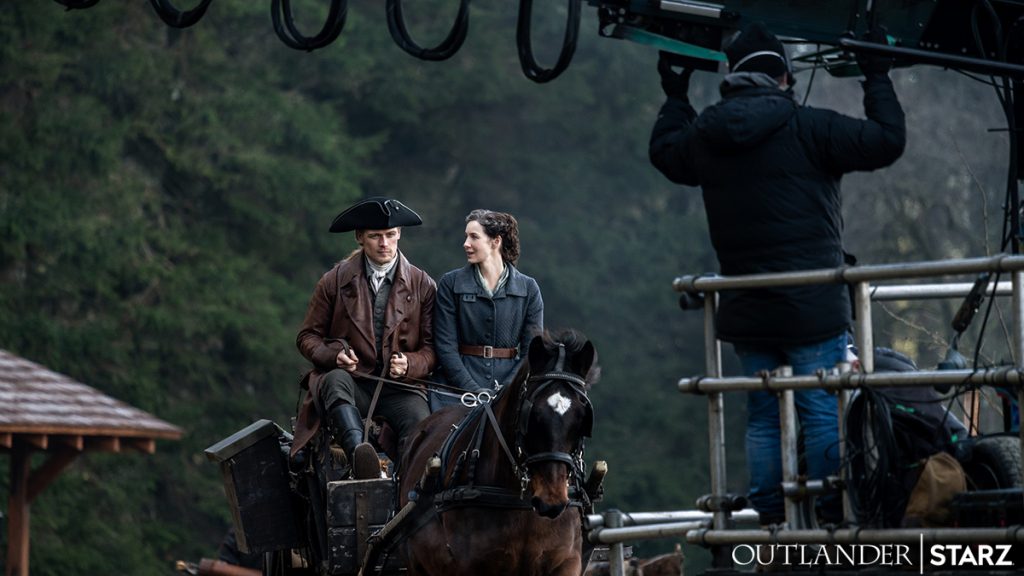 Back in 2020, showrunner Ronald D. Moore teased how season 6 was shaping up:
---
"The large arc that's still defining where we are is, we're in the New World; we're in the American colonies, and the American Revolution is getting closer and closer. So that's like a big thing that's gonna be moving front and center the further we get into Season 6."
---
Fans of the books will no doubt immediately get anxiety remembering what all happens in "A Breath of Snow and Ash," especially surrounding the Brownsville group.

We haven't heard a lot about any new casting for the season yet, but those announcements are likely to happen soon. Seasons 1-5 of "Outlander" are available to STARZ subscribers as well as Amazon Prime, and seasons 1-4 are available on Netflix.