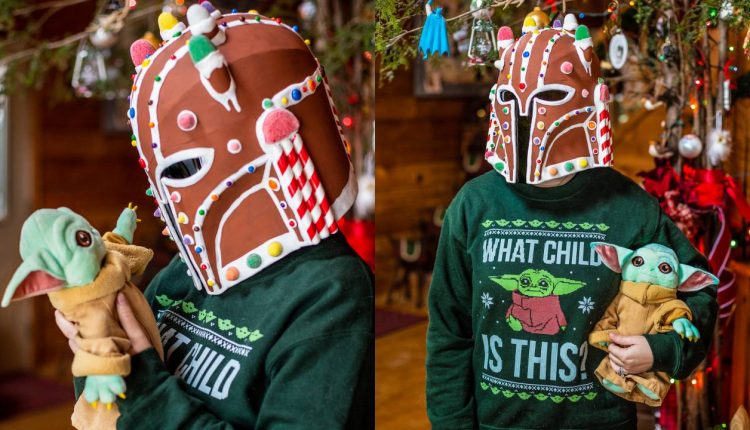 Devan Accardo started out by simply wanting to make her own Armorer (from "The Mandalorian") helmet for Halloween when her husband said something she couldn't forget. While making the helmet, he'd mentioned that the process made it look like gingerbread. And that's what started her down a path of creating a Mandalorian "Candylorian" helmet.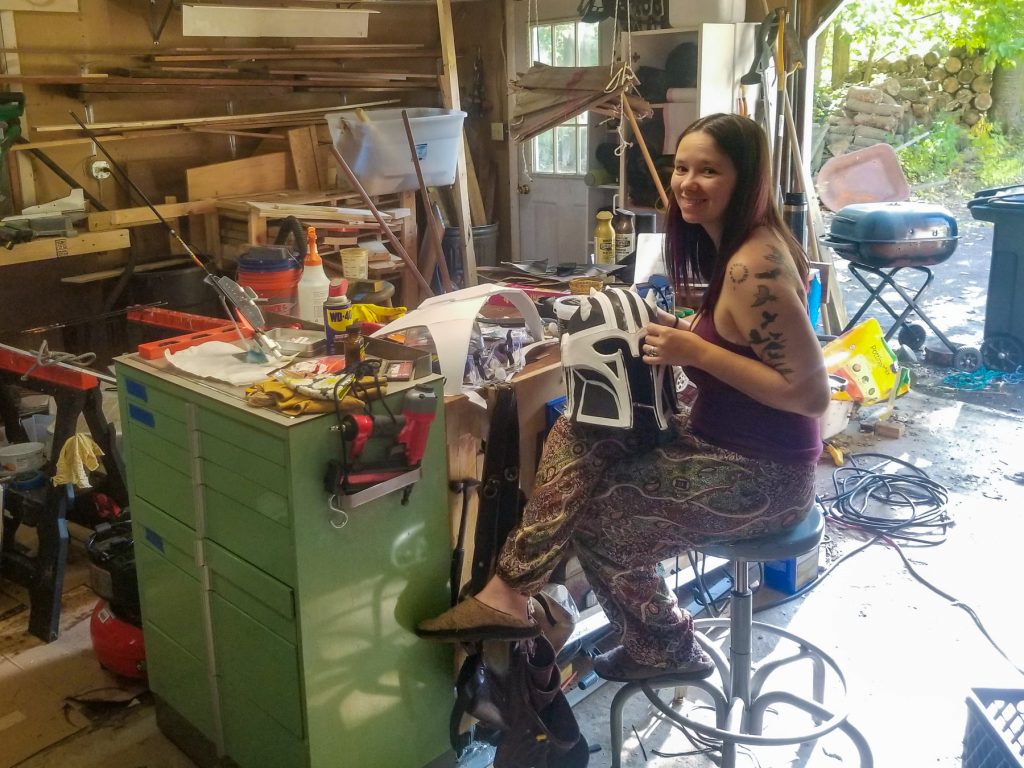 She said in an email to us:
---
"At one of the stages of the build, when I had the base made out of black EVA foam with white foam clay in the creases, my husband said that it reminded him of a gingerbread house, with the white trim, and once I had that image in my head, I couldn't not do it!" 
---
You can see how one would inspire the other in the photos below.
Armorer Helmet
Prev
1 of 5
Next
Her husband was right! It did look like frosting on a gingerbread creation. So that got the wheels turning and she took the same pattern for the armorer helmet that she had made previously.

She said:
---
"So, to make this, I started by making the base of the helmet out of EVA foam, same as I'd done for my original Armorer helmet. I used a template that I'd purchased from PapercraftUniverse3D on Etsy.

I then made a whole bunch of fake candy pieces out of foam clay and painted them. For the gumdrops, I painted a coat of Mod Podge onto them, and rolled them in tiny beads that look like fake sugar (also purchased from Etsy). For the rest, I applied a top coat of Mod Podge to give them a shiny finish. 

For the face shield, I cut a welding visor to the shape and used a heat gun to give it a curved shape. I put white foam clay around the edges of where the visor would go, and then glued the face shield into the inside of the helmet with contact cement. 

I then started applying the candy pieces to the helmet much like I would decorate a gingerbread house, using white foam clay as the "frosting." The foam clay adheres to the EVA foam with water, so I attached everything before I painted it the gingerbread color. Once everything was attached, I painted the gingerbread color over the black foam."
---
Making of the Candylorian
Prev
1 of 14
Next
The results were nothing less than amazing.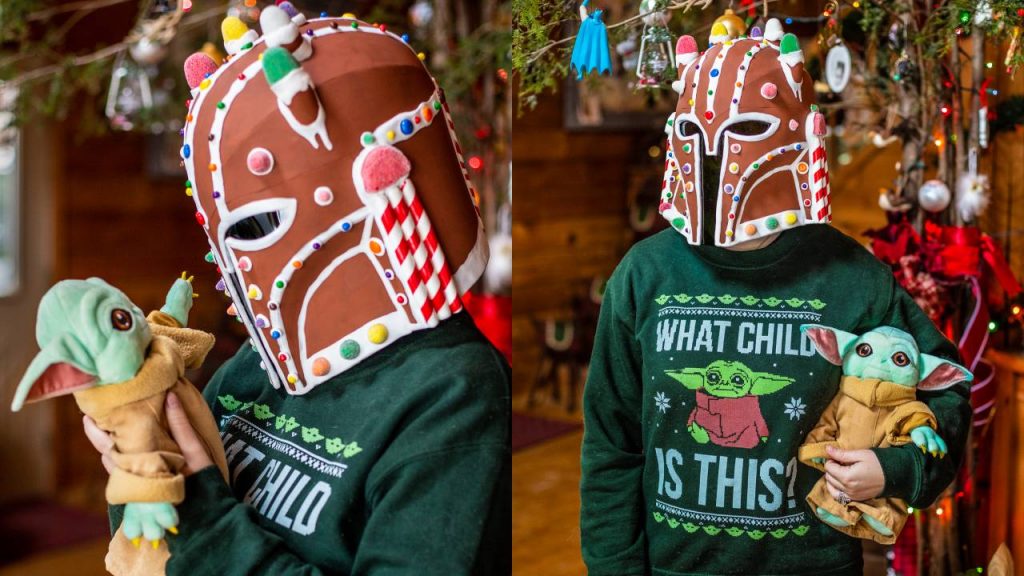 Follow Devan on Instagram or Reddit!
Sign up to Receive the NERDBOT News!
[tipjarwp]