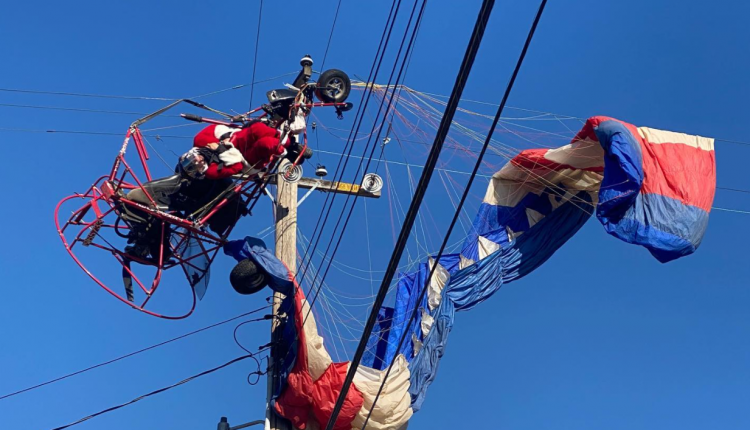 Parachuting Man Dressed as Santa Claus Rescued from Power Lines
A man who thought he would deliver some candy canes to his Northern California community had to be rescued Sunday. He had dressed as Santa Claus and parachuted down unfortunately getting stuck in some power lines. Thankfully he was rescued by fire fighters unharmed.
He was trying to deliver the candy canes to Rio Linda and because of the accident, about 200 people in the area had to have their power shut off. Though he botched this attempt it's nice to know that there is still a lot of good kind hearted people in the world. At least he tried.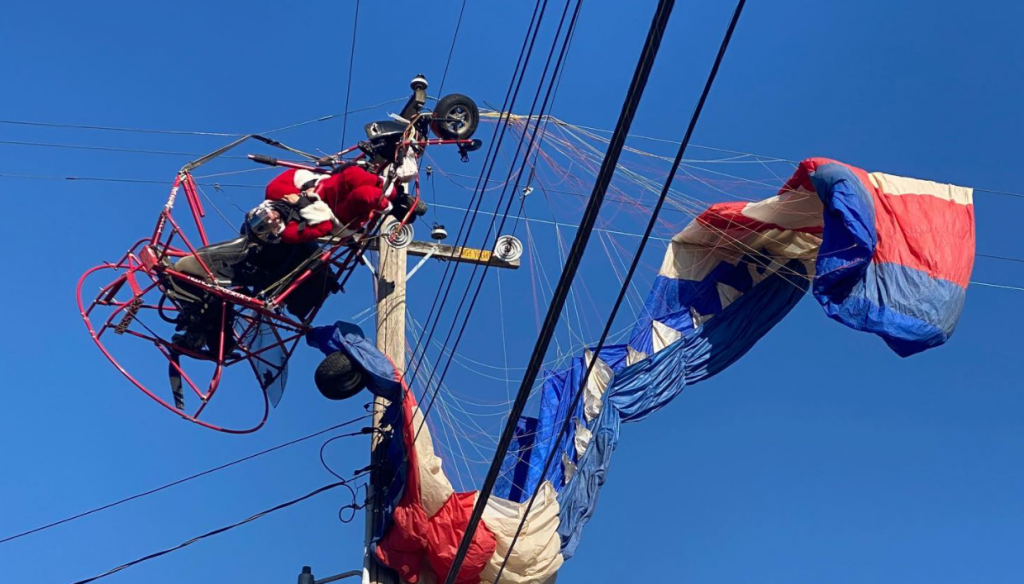 Sign up to Receive the NERDBOT News!