As we ALL know- there is only one man to play the character of Indiana Jones. We are very pleased to echo Kathleen Kennedy's sentiment that he is the one and only Harrison Ford, and he will return for "Indiana Jones 5."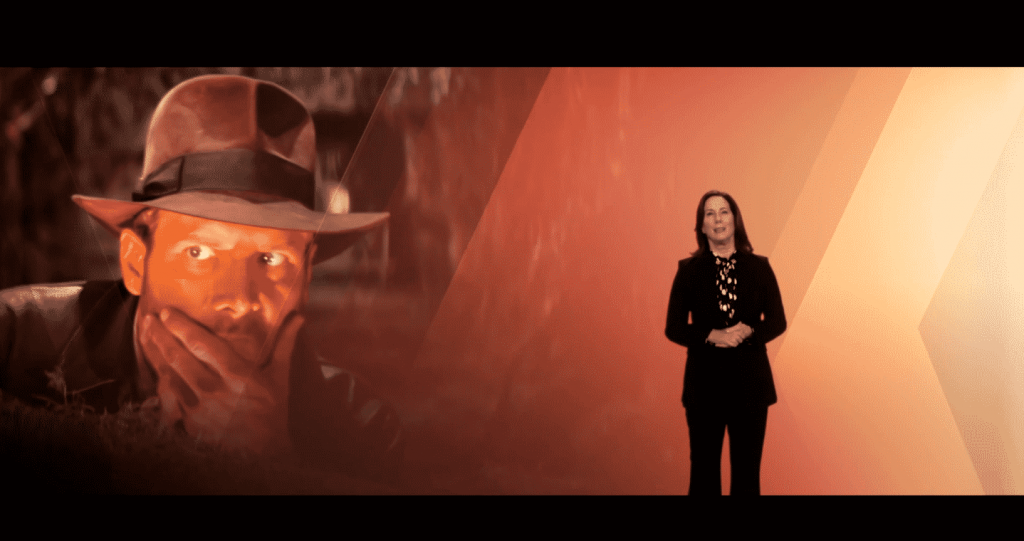 James Mangold ("Logan," "Ford vs Ferarri") is directing.


David Koepp was originally writing the script, but has since left. Jonathan Kasdan, son of "Raiders of the Last Arc" scribe Lawrence Kasdan and brother of "Jumanji" writer Jake Kasdan, was brought in to take a crack at the story.
"Steven is staying on as a producer, so we've got the best of everything," producer Frank Marshall said in a recent chat with Collider about where exactly the film sits right now.
As to why Mangold, and why now, Marshall said it was because of "his love of the franchise." That's all well and good, but what about his chops behind the camera?
"He's a wonderful filmmaker. I think he also has a relationship with Harrison. It was all of the right pieces coming together, at the right time," Marshall continued.
Ford had originally told the media that filming was set to start in the spring of 2020. The 5th installment of the archeologist adventure series was apparently "just started" according to Marshall, suffering the pandemic shutdown like so many other productions across film and television.
The film currently has an expected release date in July of 2022.