What can be better than letting your fandom help bring in the holiday cheer. As I write this, "The Mandalorian" has two episodes left of season two and I'm not ready for it to be over. If there's one thing I know that I can do, it's decorate my house to remind me of the precious Baby Yoda, otherwise known as Grogu.

He's basically the baby Jesus of "Star Wars" at this point, so its pretty fitting to see him become a Christmas decoration. And now you can get this cool Grogu nutcracker on Amazon to keep with the "Star Wars" holiday spirit.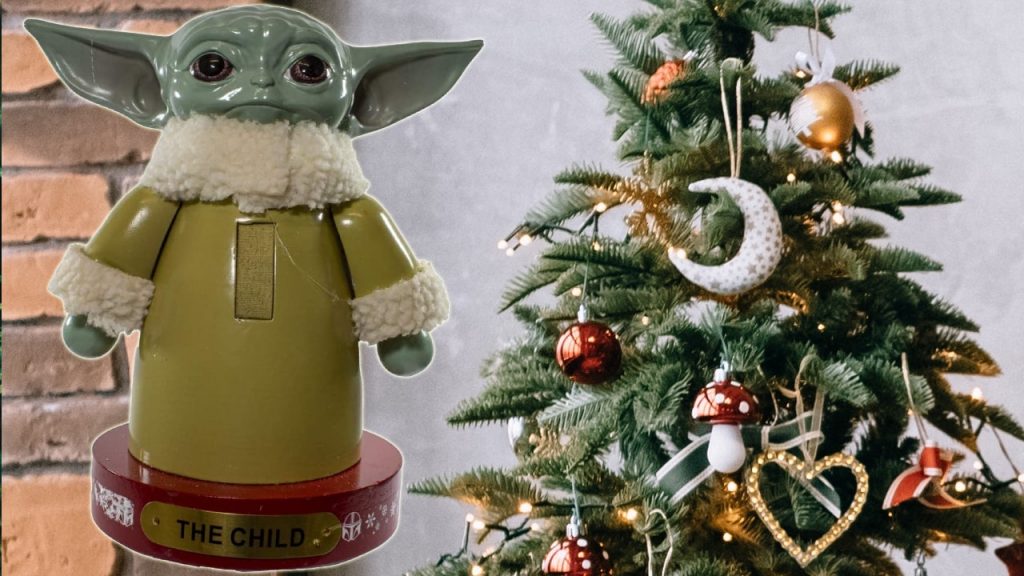 There are just so many cool display options that you can do with it. Like say you have lots of frog figurines, you could place Grogu them near him as a joke. Watching him with caution, knowing that they're not safe in the hands of this strange being.
Celebrate the holidays with this 9.5-Inch The Child Nutcracker from Kurt Adler. "The Child" AKA Baby Yoda is standing on a red base decorated with white snowflakes and a gold colored name plate.

Amazon
Officially-licensed Star Wars nutcracker
Part of the Kurt Adler nutcracker collection
Made of wood solid, paint/mica, wood composite and resin
Perfect for fans of Star Wars
Item Size: 9.5-inches
You can check out the listing for him by clicking the link here. If you want to see how it looks in person you should check out the video down below. The images on Amazon do not do it justice!
DISCLOSURE: This post may contain affiliate links. Meaning when you click the link and make a purchase, we receive a commission, which helps Nerdbot keep the lights on.