People do many different to unwind after a long, hard day. Some meditate, some crack open a beer and watch sports, and others (myself included) watch episode after episode of murder. With an endless supply of true crime series like "Snapped," "Forensic Files," "Killer Couples" and many, many more, true crime fans are never without a good old fashioned murder story to watch.
Get ready for more, Murderinos! Oxygen is adding another true crime series to their roster called "Florida Man Murders," from Blumhouse.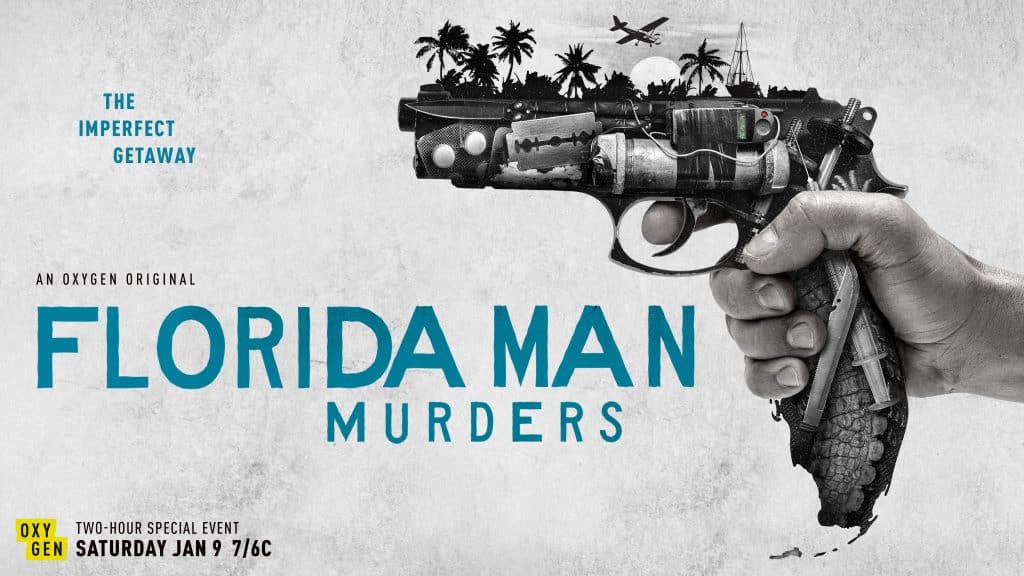 You read that right: the strangest man from an even stranger state is getting his own true crime series. Set to debut January 9th, 2021 on Oxygen, the show will follow the most bizarre murders from the sunshine state. This is completely within the wheelhouse of the channel, and frankly surprising it hasn't been done sooner.
Many are already aware of the Florida man phenomenon that has taken the internet by storm recently. It even spawned its own viral Florida Man Challenge. From "Florida Man Arrested for Shouting How Babies are Made to Children" (his third offense for this very thing by the way) to "Florida Man Arrested for Impersonating Nickelback's Drummer," one can only imagine the bizarre murders that take place there.
Prepare yourselves, true crime fans! Start 2021 off right and set you DVR for "The Florida Man Murders!"


Related Posts