The COVID-19 pandemic has changed so many things for people this year. Staying at home has become the norm for most of us. Remote work is widely encouraged. Social distancing is recommended for everyone. Those aren't exactly things that go hand-in-hand with any sort of fandom community.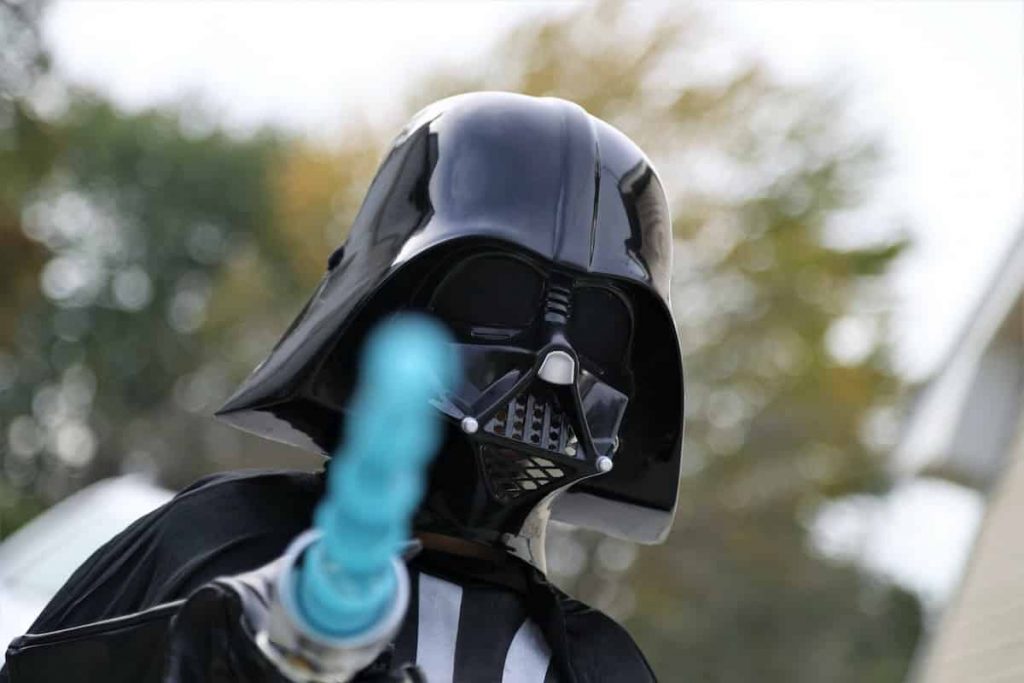 It's no surprise that a multitude of events have been canceled this year, even the huge annual San Diego Comic-Con (it's still okay to shed a tear). 
While most productions are expected to resume next year, it still might feel like a long and lonely winter for anyone who regularly attends events like these. But, it's even tougher for the hosts, vendors, and participants who put these events on, since many rely on them to make a living. 
So, how can you keep representing the fandom this winter while keeping yourself and everyone around you safe? We've got some COVID-friendly ideas that will allow you to show off your dedication, support the fandom you want to represent, and stay healthy so you can jump back into action next year. 
Support Your Fandom
As stated above, some people rely on fandom events each year to earn a living. If you don't want those events to go away, or for certain vendors to have to shut down, now is the time to support them. Thankfully, you can do that from the comfort of your own home by: 
Buying products from your favorite companies online
Purchasing gift cards from them for others
Interacting with and promoting them on social media
Making reservations for future events
Online purchasing has already increased in light of the pandemic. So, why not make sure your favorite events and vendors are staying afloat, too? Many fandom events have gone virtual this year, allowing attendees to interact online and watch events live while they're happening. Buying tickets to events like these or supporting them through donations is a great way to ensure they'll be around for years to come. 
If you do find yourself spending more money online, make sure you're doing it safely. Don't store your credit card information online. Instead, enter the details manually each time to make sure your purchases remain secure. 
Get Creative at Home
You don't have to leave your own home to celebrate your favorite fandom. All it takes is a little creativity to have a lot of fun. One way to make the most of being "stuck" at home is to turn an area of your space into a home entertainment room or home theater. 
You can watch all of your favorite shows or movies in the perfect space. The basics of a home theater include finding the right location, deciding on seating, and setting up the audio, whether you want it to come from forward-facing speakers or surround sound. You should also consider "extras" like: 
Acoustic panels for the walls
Posters of your favorite movies/shows
A snack/drink area
Another way you can support a business or group you love while having fun and receiving things you'll enjoy is to sign up for a subscription box. As of 2018, there were over 7,000 different subscription boxes available in the U.S. alone. So, you're bound to find one that fits your interests and provides you with anything from snacks to swag. Receiving one every month is a great way to lift your spirits, forget about what's going on in the outside world for a moment, and enjoy a few of your favorite things. 
No matter what your interests are, you can take the time to do something good for yourself during this pandemic. These are just a couple of ideas that can bring some happiness right to your home. 
Prepare for Next Year (…and Beyond!)
Though this year has seemed a bit hopeless, there is definitely a light at the end of the tunnel. This virus won't control everything forever. With hope of a vaccine on the horizon, life will eventually get back to normal, even with small adjustments. 
Again, most events are already rescheduled for next year, so instead of feeling blue about not being able to attend your favorites in 2020, take this extra time (you know you've got it!) to make sure next year's events are the best you've ever been to. 
One way to do that is to beef up your cosplay game. If you go to any Comic-Con throughout the country, you've undoubtedly seen people dress up as their favorite characters. Maybe you've done that before, too. 
You can up your costume game from the comfort of your home with a few simple changes, including honing in on your sewing skills, looking at tutorials online, and testing the limits when it comes to how your costume looks. If you're still concerned about getting sick next year, you can even get creative with a character mask face guard that works perfectly with your ensemble. 
If you're feeling a bit low about this year, now is also a great time to start planning the events you want to attend in the future. Make yourself a list of those events and everything you want to do there. Set a budget, start making travel plans, and decide who you want to go with. Not only will it give you something to look forward to but it can help you to stay organized so you can enjoy every upcoming fandom event to the fullest. 
Needless to say, this year has been a downer for almost everyone. How great will it be to finally reconnect with others in your fandom and get back to congregating together over something you love? The time is coming, so charge up your lightsaber, get your cosplay wig ready, and the fandom community will see you soon.