Despite the adamant vow to have new Marvel Studios tv series "WandaVision" hit Disney+ sometime in 2020, looks like that just won't be the case.

The announcement was made this morning by Disney+ via their official Twitter account, and featured another glimpse at the upcoming show that stars Elizabeth Olsen and Paul Bettany as their "Avengers" characters Wanda Maximoff aka The Scarlet Witch, and Vision.


This announcement comes hot on the heels of the rather large Entertainment Weekly spotlight issue, including a cover and some juicy tidbits about the filming for the series. Namely, that the first episode was filmed using classic black and white sitcom techniques, and was presented in front of a live studio audience. So those laughs? NOT a laugh track.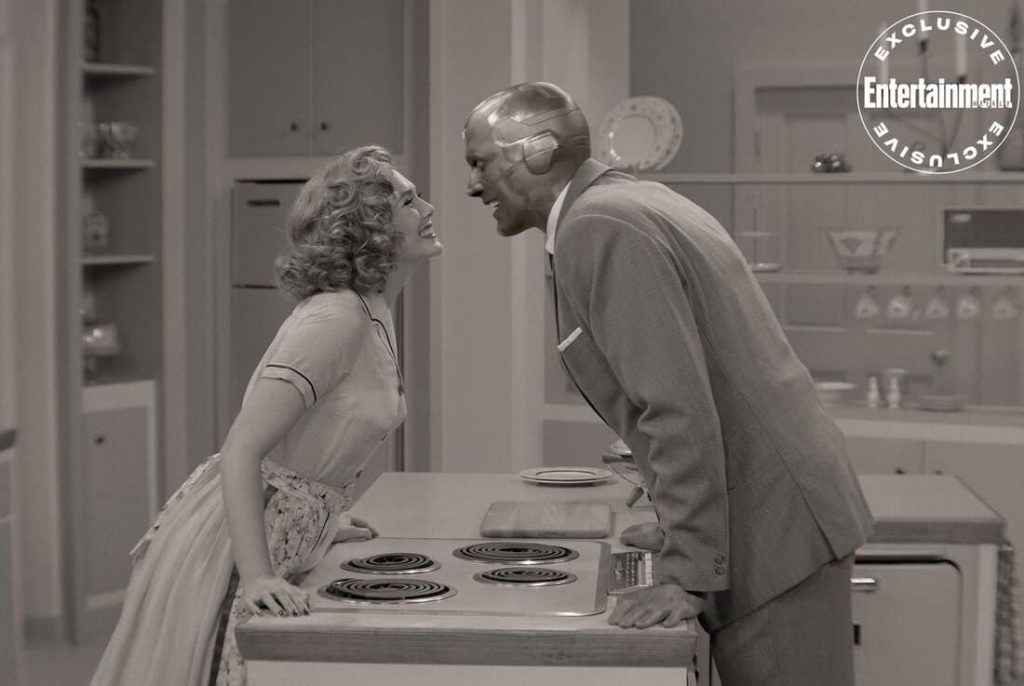 You can read the EW spotlight issue here.

"WandaVision" hits Disney+ on January 15th, 2021.