If you're struggling to think of a gift to give to the hard to shop for Calvin and Hobbes fan in your life (we all have one, you know it), we've found the absolutely perfect thing to fit the bill.

This Complete Calvin and Hobbes box set is beautiful, and features three hard-bound books featuring all of Bill Watterson's comic strip before his retirement in 1996.

Unfortunately the hardbound version is currently sold out, but the paperback version is available.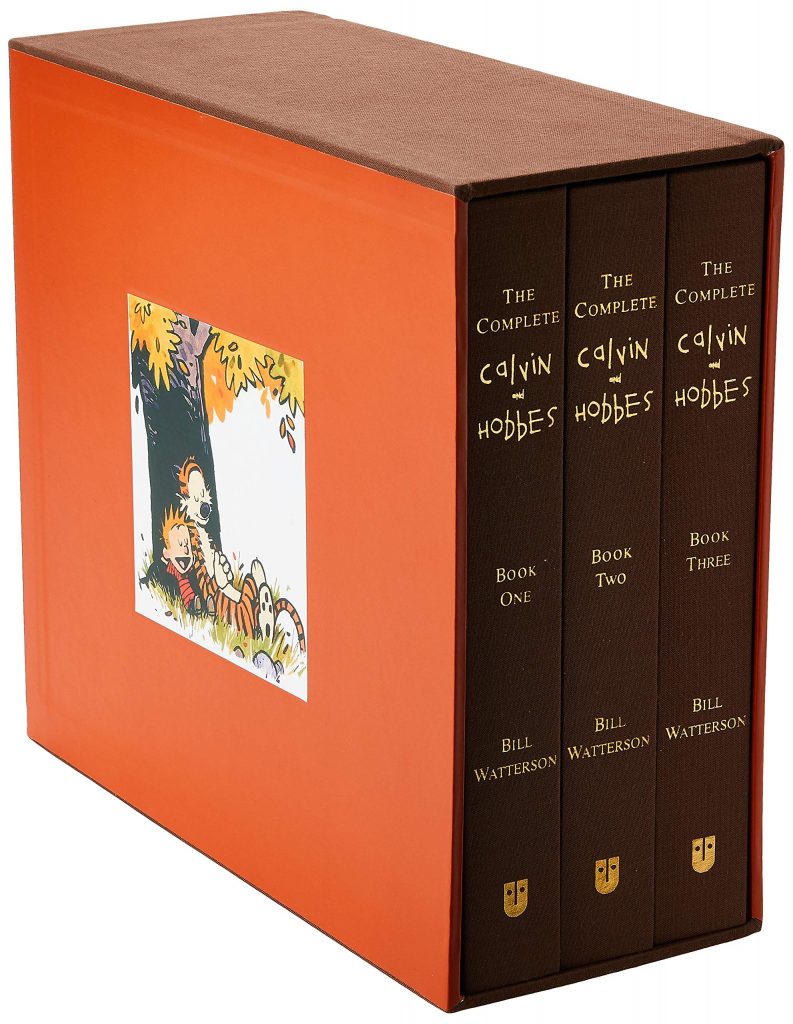 You can pick up the Calvin and Hobbes box set on Amazon here.
---
Calvin and Hobbes is unquestionably one of the most popular comic strips of all time. The imaginative world of a boy and his real-only-to-him tiger was first syndicated in 1985 and appeared in more than 2,400 newspapers when Bill Watterson retired on January 1, 1996. The entire body of Calvin and Hobbes cartoons published in a truly noteworthy tribute to this singular cartoon in The Complete Calvin and Hobbes. Composed of three hardcover, four-color volumes in a sturdy slipcase, this New York Times best-selling edition includes all Calvin and Hobbes cartoons that ever appeared in syndication. This is the treasure that all Calvin and Hobbes fans seek.
---
And, if you get that set, why not add in Gary Larson's complete The Far Side, as well?

You can pick that box set up here on Amazon.


DISCLOSURE: This post may contain affiliate links. Meaning when you click the link and make a purchase, we receive a commission, which helps Nerdbot keep the lights on.