We're still really hopeful that someday, we'll get an actual Judge Dredd tv series from Rebellion. They even bought a damn studio facility in order to sort of jumpstart the process, and have Netflix onboard with a continuation of Pete Travis's 2012 "Dredd" film starring Karl Urban.

While we're still not sure what exactly the already-kinda-sorta announced "Mega-City One" show would be about, we do know that Rebellion is still hell-bent on making it happen.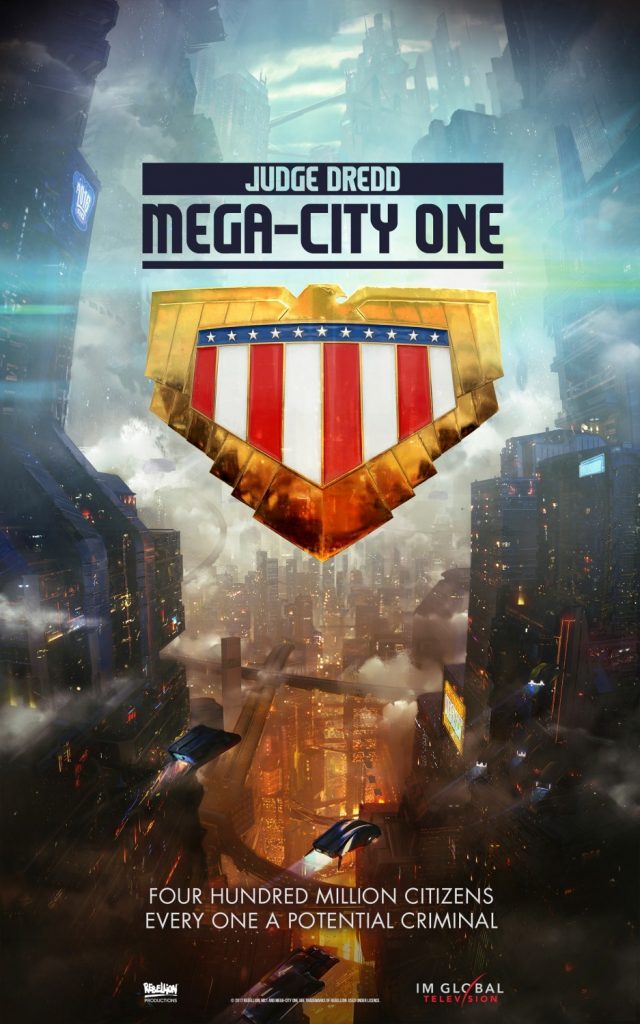 On a recent stop by the V2A (hi guys love you!) Emergency Broadcast System live-show, Rebellion CEO Jason Kingsley gave a bit of an update on the state of things regarding Dredd and Mega-City One:
---
"I want there to be a sequel. We've got the rights back so we can do it, we've just got to get rid of this virus thing that's going on at the moment, and then hopefully things can kick off in all sorts of different areas of making film and TV. It's all very messed up at the moment for everybody. A lot of work has been done on all sorts of different scripts actually.

So Mega-City One the TV show. Basically, we can't go into production because of the [situation] and we've got scripts and everything is ready to go but the problem is, because of the [situation] and everybody's funding changes and everybody's shifting around."
---
So, yes please, can we get this Covid-19 thing under control so we can have these things?!

You can watch/listen to the entire V2A episode with Kingsley here.