You know what's not only great for temperature control but also a table? Pool water! Probably didn't think I would say that because the table bit isn't really a thing, but if you have an apparatus that floats then it totally works.
Now thanks to Liveitupbuttercup on Etsy you can have a fun pool party with floating wine glasses!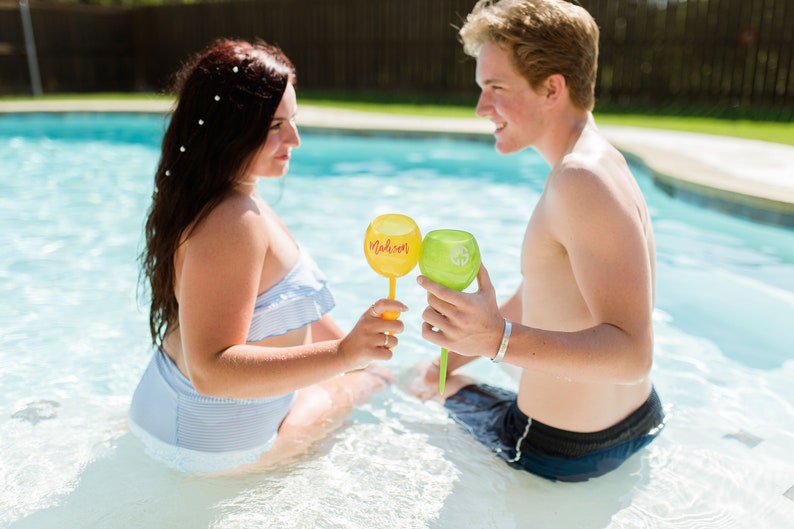 They are selling personalized cups that can float right on top of the water. That means you can get them to say just about anything. Plus they come in some really cool colors, though I would probably avoid yellow only because that's a color I know bees are attracted to. You don't want drunk bees.
They work the same way as a buoy with a weighted float in the stem of the glass. Not only do they float but you can also stab them right into the grass if you're lounging in the backyard and don't have a side table.
We are in love with these wine glasses! They float while you float… they hold wine… they stake in the ground if you are laying out in the sun…. did we mention that they hold wine???
The BeachGlass by Beachware, LLC holds 12 oz., made of acrylic, is BPA-Free, has a long stem to hold and a pointed stem to stake in the ground.
You can check out the Etsy listing by clicking here.
DISCLOSURE: This post may contain affiliate links. Meaning when you click the link and make a purchase, we receive a commission, which helps Nerdbot keep the lights on.