Death Note is one of the greatest anime of our generation. Tsugumi Ohba wrote the series and it was illustrated by Takeshi Obata. Debuting in 2003 it was about a Shinigami named Ryuk who dropped a Death Note to earth, where Light Yagami finds and then writes names of those he wants murdered inside. Now the new 87 page one off is available to read online, but where can you find it?
VIZ has it in full on their site where you can read it in all its glory. In the new story once again Ryuk glomps onto a human, only this time its high school student Minoru Tanaka. He decides to sell the book after it is bestowed upon him on social media where it is purchased in a fierce bidding war. Wait till you find out who ends up with it.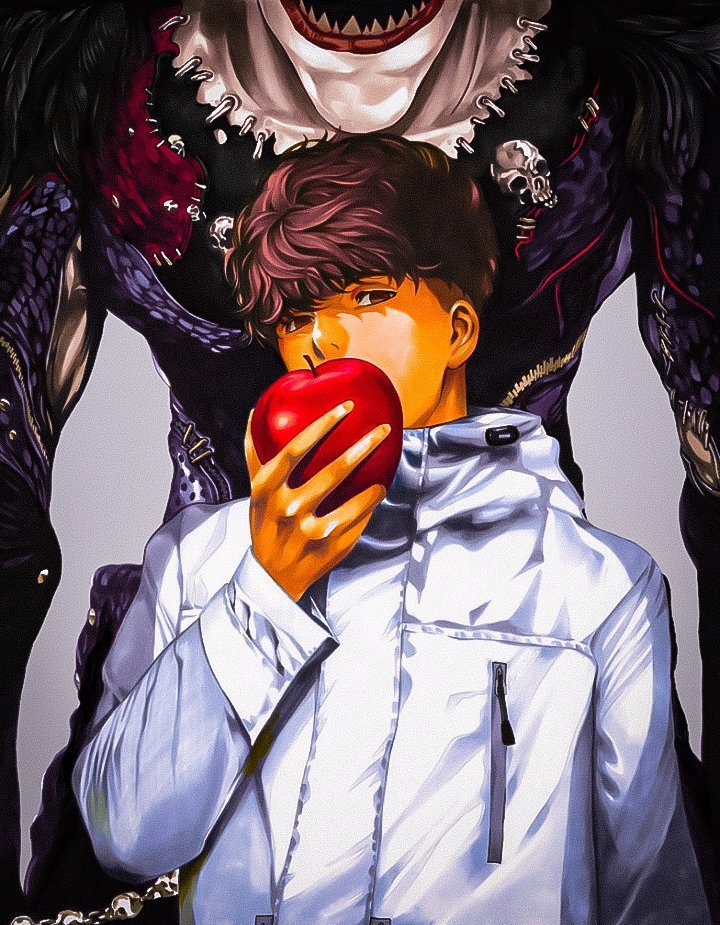 You can read it in full by following the link here.