Square Enix and Marvel's Avengers developer Crystal Dynamics have announced that Avengers has been delayed from May 15th, 2020 to September 4th, 2020.
Marvel's Avengers is an action adventure game with a strong focus on cinematics, both in single player and cooperative gameplay. Originally set to be released on May 15th, 2020, it was just announced that the development team requires a few more months to deliver the best product possible. Here is what Crystal Dynamics had to say:
A Blessing In Disguise?
In the age of always online gaming, installs, and DLC, it isn't any secret that modern games often launch with bugs and other various problems—thanks to the notion that these can be fixed post launch. Often times these developers will hear from the loud majority on social media when something isn't working as intended. One of the most common statements you'll hear is, "they should have worked on this game longer before releasing it in it's broken/unfinished state." Square Enix and Crystal Dynamics seem to agree! After all, fans around the world definitely let them know how they felt about images like this one.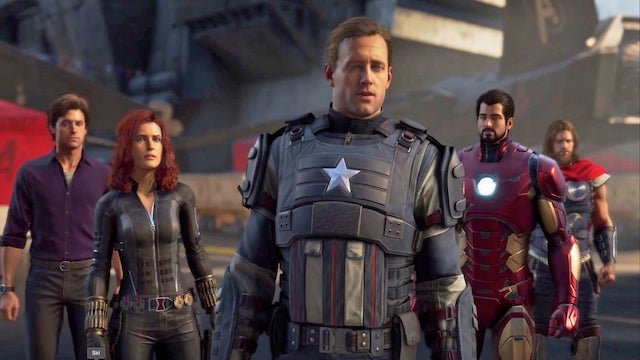 Between controversial design choices and a lack of gameplay footage, it seems like we should be giving the team some praise for this one. Take your time, and make the best game you can. We'd rather a complete, functional (and, yeah, even pretty!) game, even if it means waiting a few extra months.
Marvel's Avengers releases for PS4, Xbox One, and PC on September 4th, 2020.